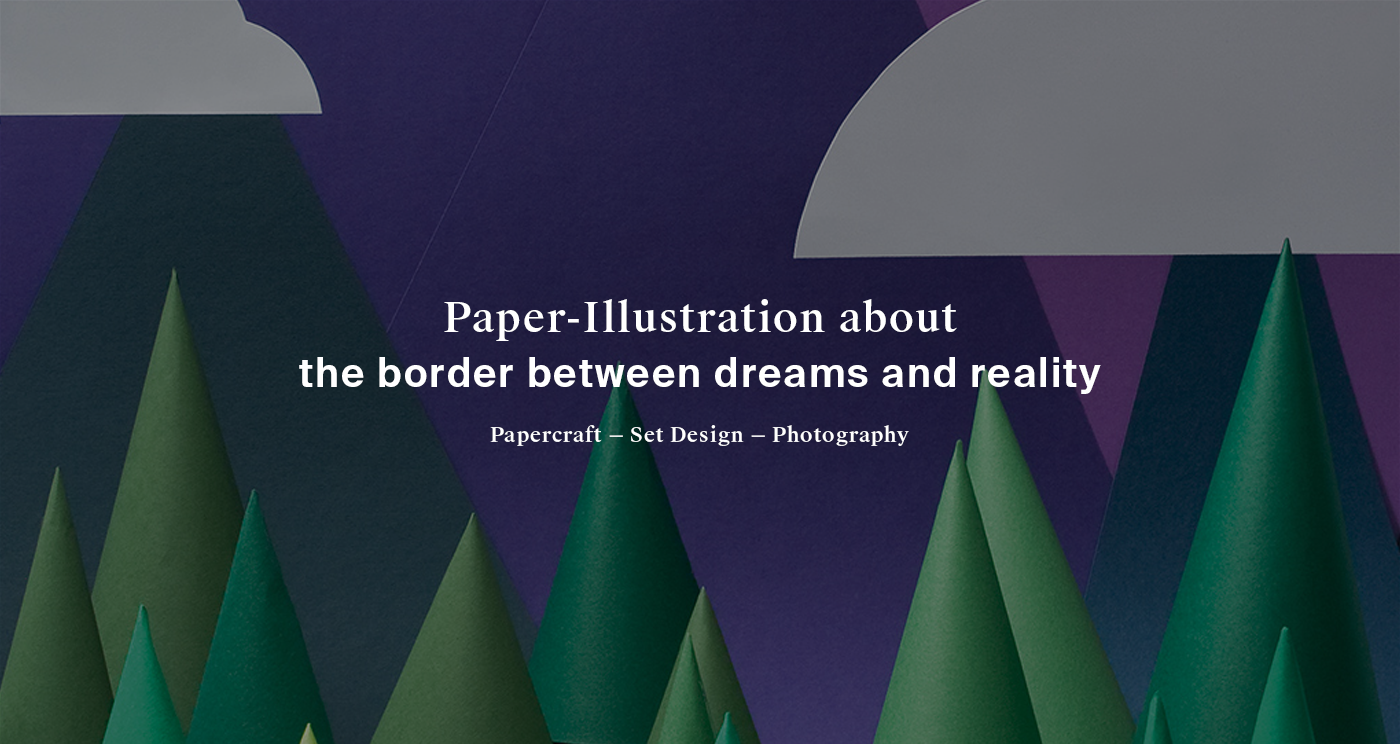 The border between dreams and reality
For a project called »die Grenze« which means »the border« in German I decided to visualize the edge between dream and reality. I thought about the little moment when you have a dream and wake up you are in both places and ask yourself what is real. It´s kinda magic moment. It was very important for me, that my pictures show precise the edge between both worlds.

In the first step I had to built the dreamworlds. I used coloured cardboard for that and cutted it out with a knife (cutter). Then I took photos of the worlds in my little studio at home and used them to photograph the main actors in the right position at a bigger studio. Finally I put both pictures together in Photoshop.