"Los Ojos del Tiempo"  calendar 2011
Project submitted for "Los ojos del tiempo" contest, photograph SEG02 was selected for publication in 2011 calendar. A collective exhibition was made at "Ex Convento del Carmen" on November 19, 2010 in the city of Guadalajara, México.
Nine minutes standing outside a church in a Monday morning in Segovia, Spain. Nine minutes staring out people faces and reactions at the camera. Nine attempts to capture the real inner soul.  Nine pictures capturing each minute passing by and never coming back. The camera as the eye of time.
Series constituted by 9 piezographies, each one 20 x 25 cms.
Limited edition prints available for sale.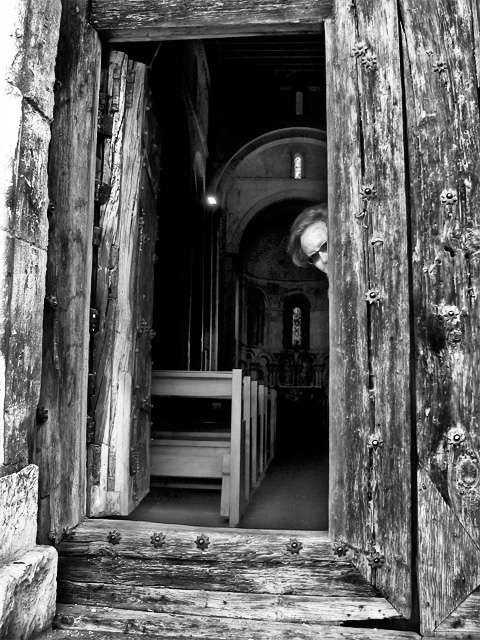 (SEG01) Nine minutes (1 of 9)
(SEG02) Nine minutes (2 of 9)
(SEG03) Nine minutes (3 de 9)
(SEG04) Nine minutes (4 de 9)
(SEG05) Nine minutes (5 de 9)
(SEG06) Nine minutes (6 de 9)
(SEG07) Nine minutes (7 de 9)
(SEG08) Nine minutes (8 de 9)
(SEG09) Nine minutes (9 de 9)