Wordpress One Page Layout (responsive)
www.irenesvaerelser.dk
 - The site was getting a lot of mobile traffic, so i redesigned the whole site to achieve responsive features for all devices to convert more traffic into customers.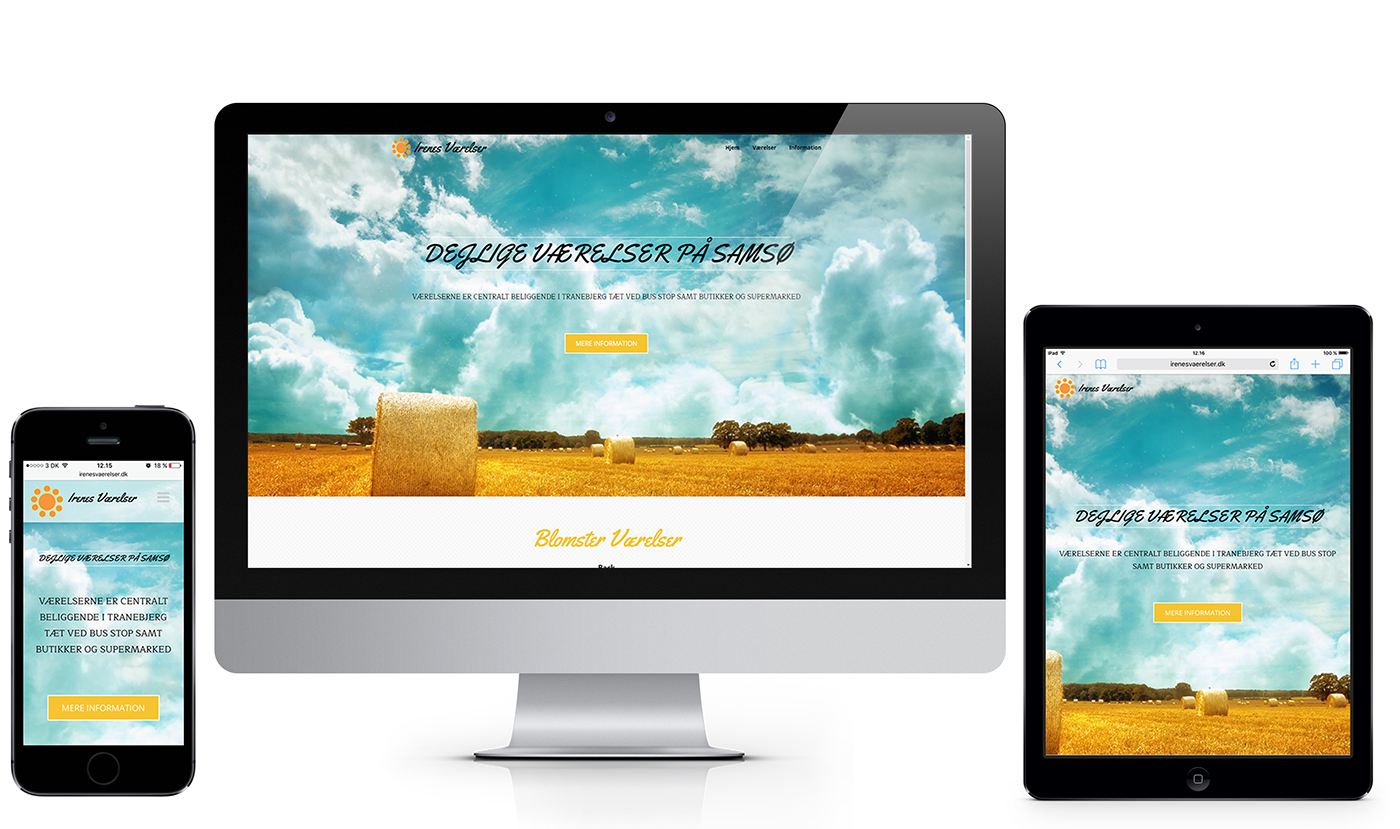 This project features the design i made for a bed & breakfast website.

First i made some really simple wireframes. The most of the design and color choices where made out of the looks of a brochure.


It's coded in HTML5, furthermore the navigation element on the site is made with pure CSS3! - have a visit.