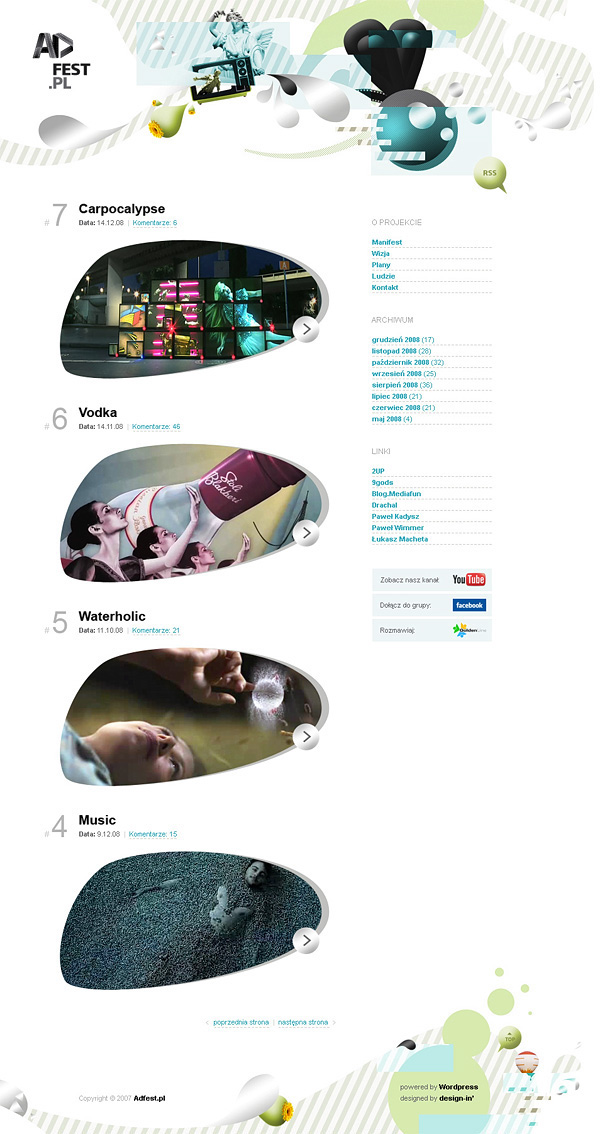 |
|   Logo and website design.
|
|   Adfest.pl performs a function of internet commercials festival, whose aim is to present the best
|   films of 2008 grouped in thematic sets. At the beginning of each month at Adfest.pl we will
|   offer another set of commercials (up to 10 spots). Additionally, once in every three months
|   a retrospective will appear on the site which will present, for instance, the works of a chosen
|   director.
| 
|   To crown our action, we will organize a special display in one of the cinemas in Warsaw, where
|   all the sets will be displayed.