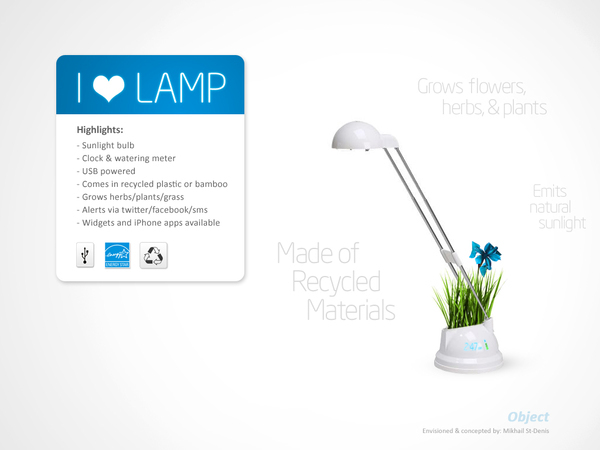 iLoveLamp is a hybrid of a traditional desk lamp and a pot,where one can grow a new and truly green part of your life. Using personality, environmental responsibility, and new technologies as abuilding block, iLoveLamp is targetted to smart, fun, and innovative people.

Keeping with the environmentally conscious methods of design, iLoveLamp will come in two body casings; glossy white, or environmentally friendly Bamboo. Both designs would be made from recyclable materials wherever possible.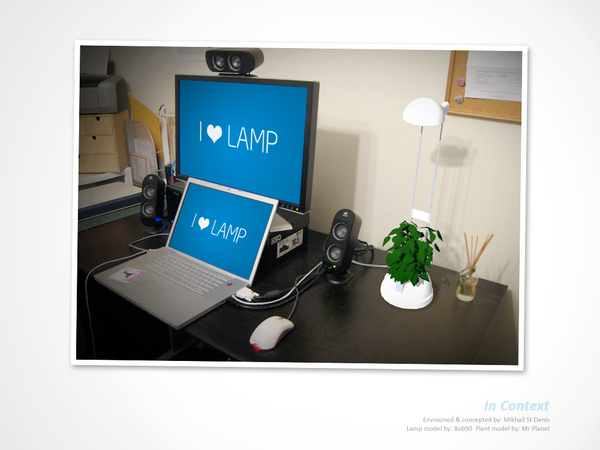 iLoveLamp maximizes the abilities of its power souce and technology, creating a plethora of new possibilities.  It uses USB a power source, and to transfer data. It has a built-in microchip that keeps track of power consumption and also detects the needs of your plant, such as soil condition or when it needs to be watered. When your plant is low on water, it will notify you via your favorite digital method: i.e. SMS, Twitter, Email or even Facebook. Computer connectivity allows social networking and crowd sourcing techniques to unite the community of owners together to share growing tips and statistics (similar to the Nike+ community).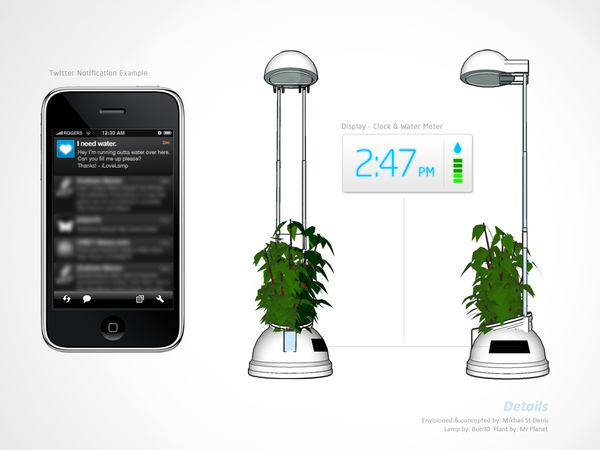 Stop wasting light and maximize from its power. Grow a small friend and be part of a smart, fun, and innovative new beginning.