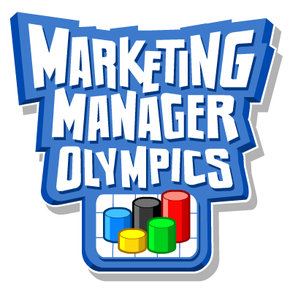 The Marketing Manager Olympics was combination of 4 minigames to promote the just launched MediaMonks Games and to show how futile and wastefull other types of media were compared to the fantastic medium of advergames.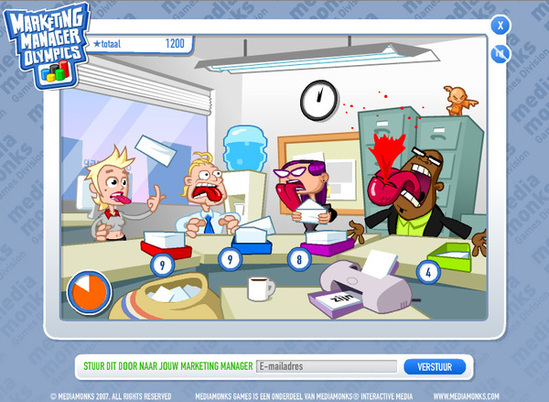 Concept, design and animation by me. Actionscript by the briljant guys at MediaMonks. Marketing Manager Olympics went on to win a FWA.
I had great fun designing these characters. I've based them on the several kinds of marketing managers I've met in my carreer so far. The wannabe hipster, the overfocussed deadline crazed guy, the sweet flirt and the strict icecold office mistress.