Jamestown Coffee Company is a local coffee shop with owners replanted to the area from Seattle. I've been commissioned to provide a complete image package which includes company naming assistance, corporate logo, individual roast logos, retail bag labels, vinyl menu boards, retail mugs, print/radio advertising and wall art, which are LOC royalty free b/w period photographs that have all been altered and framed to make Jamestown look like an much older company.  
Newly designed Jamestown label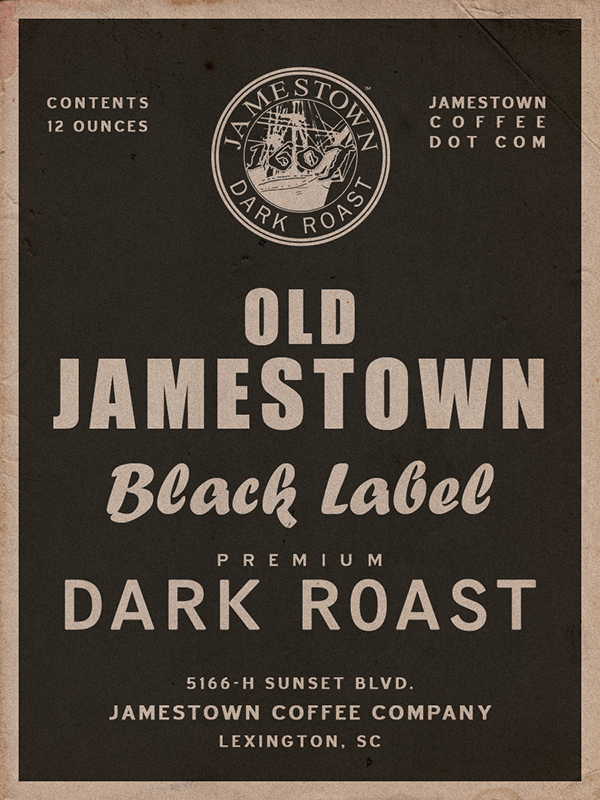 Label for JCC.  Client wanted something completely different from all other labels.
Fall promotional magazine ad
.
Christmas promotional magazine ad.