Take on the poker player everyone loves to hate: Phil 'the brat' Hellmuth

We launched the World Series of Poker video game with an anonymous YouTube video showing Phil Hellmuth with a black eye. We hyperlinked the video in a few active poker blogs, asking people 'Anyone know who beat up Phil Hellmuth?' Within a week we had 40,000 hits.



Next we issued a response to the video on Phil's personal blog to add fuel to the fire.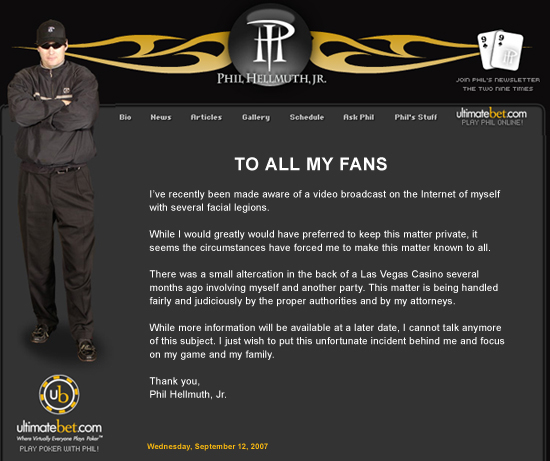 The campaign then kicked off a week after the viral with a series of TV spots.
Along with the TV we launched the micro-site BeatTheBrat.com where, along with product features and games specs, we let you beat the crap out of Phil interactively. Beat him up fast enough and you get a cheat code to the video game.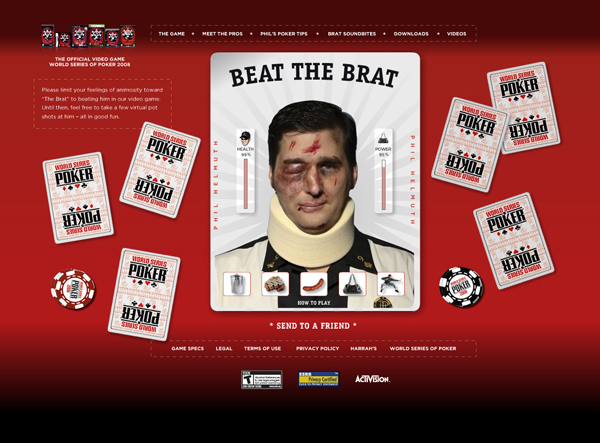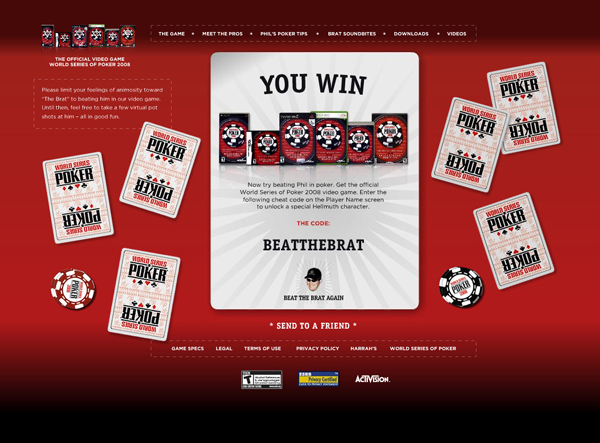 Enter the cheat code and you get to play one hand against any player you want. And that player is beat up, of course.