Main features icons in selection state (on mouse over).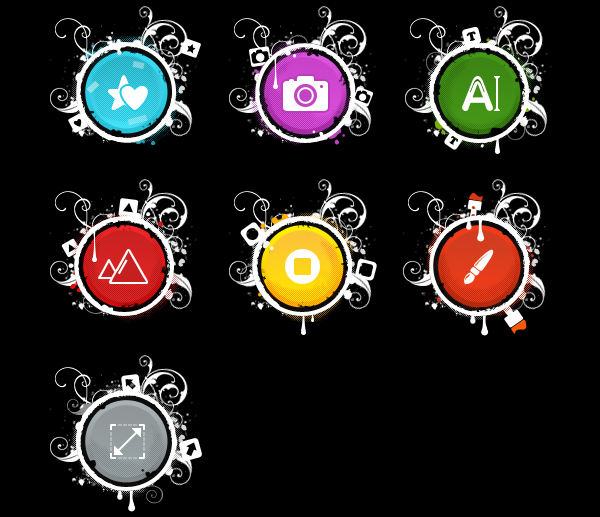 In the first row - tool icons designed for text, pictures, backgrounds, shapes, stickers, resize and painting features. Second row contains bunch of icons made for additional application features (like save, load ect.).

Small control pods components.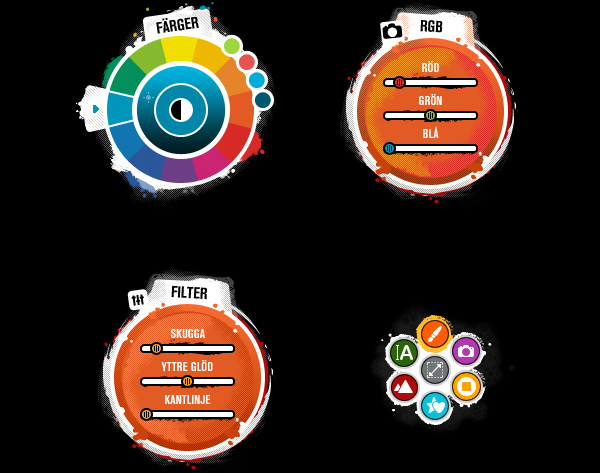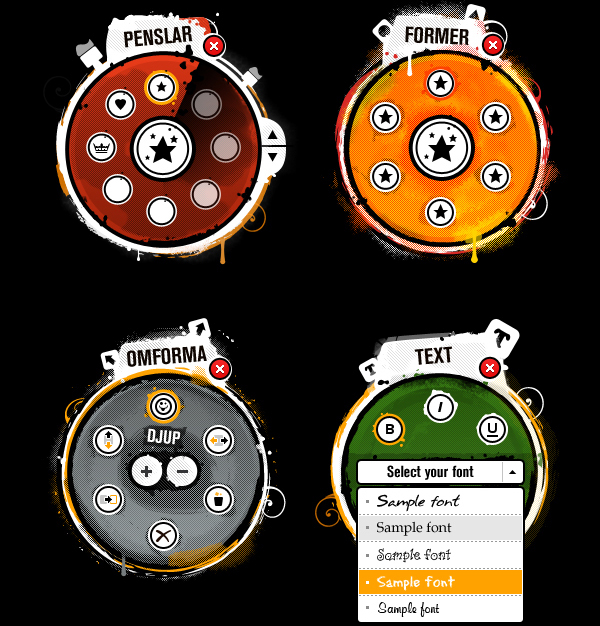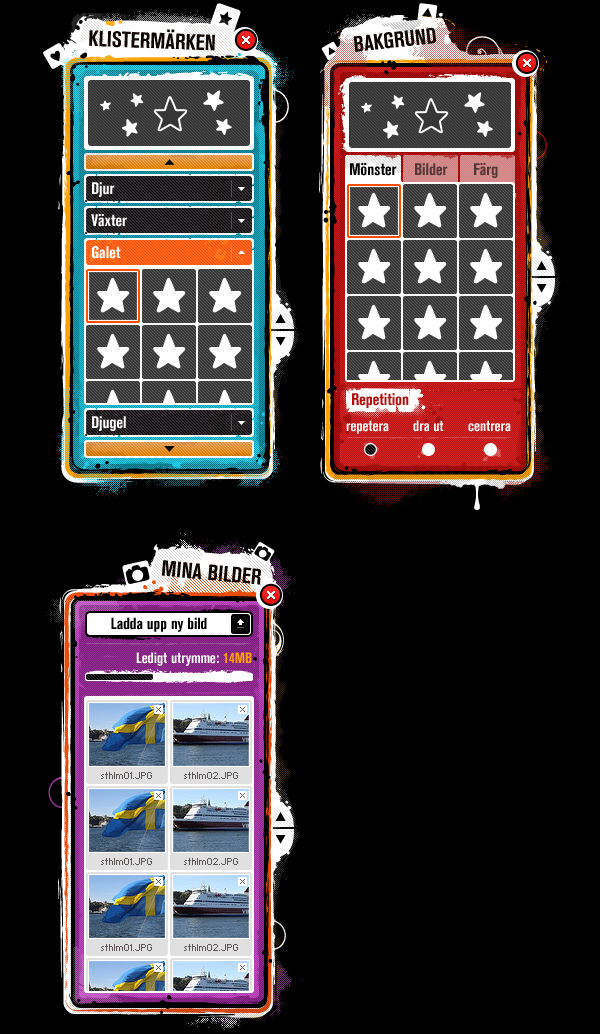 Selected application windows designed for managing printing process, registration, account settings and help assistance. Windows are resized to 60% of their original size.


Few additional window components.


Final application overwiev.