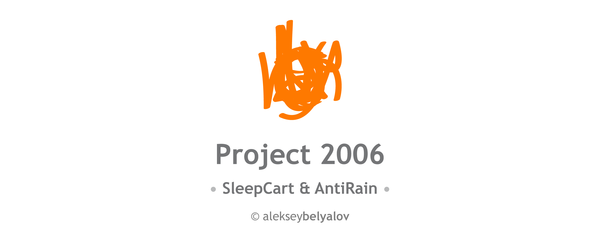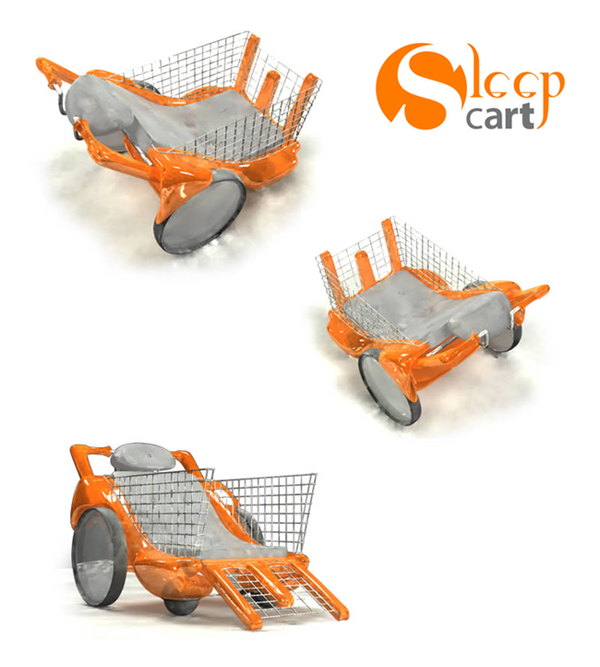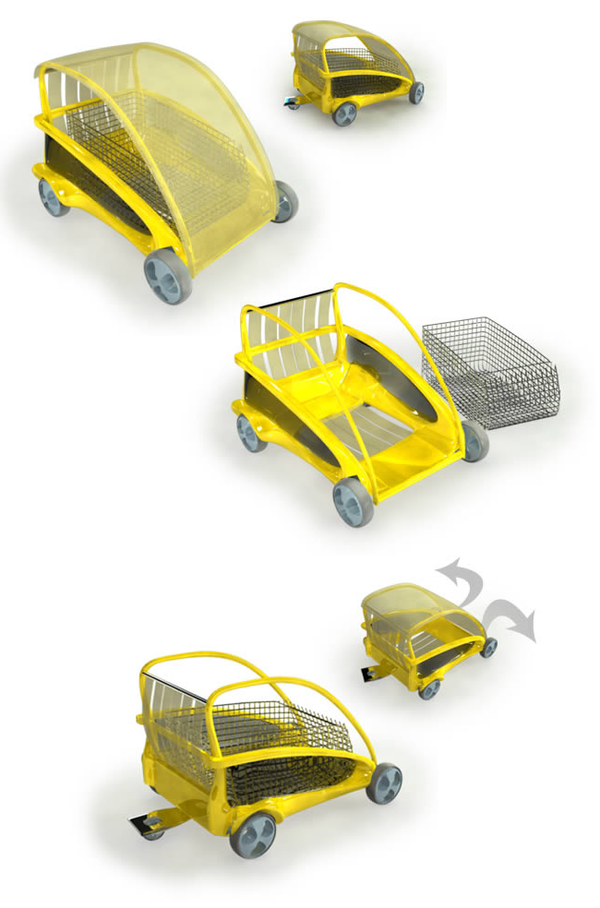 ---------- eng----------
"SleepCart" and "AntiRain" - my two first projects created specially for participation in competition. Both objects are carts for the homeless people, included the most necessary functions. In the afternoon the given carts I allow to transport the collected banks and other dust for earnings of money. Well, and in the evening, carts turn to cosy vacation spot and a dream.
In the first case (SleepCart) the cart contains an inflatable mattress in a basis. In the second case (AntiRain) the cart has a sliding roof from thin rubber which will protect from a deposit not only the collected utensils, but also the sitting adult person. And if its rain has taken unawares it does not have necessity to unload all collected. It is necessary to pull out only an internal grid with contents, to open a roof, and to wait a bad weather.
---------- рус----------
"SleepCart" & "AntiRain" - два моиx первыx проекта созданныx специально для участия в конкурсе. Оба объекта - это тележки для бездомныx людей, включившее в себя самые необxодимые функции. днем данные тележки позволяю перевозить собранные банки и прочий мусор для заработка денег. Ну, а вечером, тележки превращаются в уютное место для отдыxа и сна. 
B первом случае (SleepCart) тележка содержит в основе надувной матрац. Bо втором случае (AntiRain) тележка имеет раздвижную крышу из тонкой резины, которая защитит от осадком не только собранную утварь, но и сидящего взрослого человека. А если его дождь застал врасплоx, то ему нет необxодимости разгружать все собранные. Нужно лишь вытащить внутреннюю сетку с содержимым, раскрыть крышу, и переждать непогоду.