One can say that it is easy to carry a little soft-drink bottle(0,5 l), holding it in a most comfortable way. But what about 2.0 lbottle (of Cola for example)?

A walk with a 2.0 l Cola can be more positive use «Cappy».


You can carry the bottle easily and comfortably holding it by Cappy withyour middle and forefinger.The cap can't be lost even when turned offas it remains holding on a flexible fastening.
The handler turnsindependently of the cap and the bottle.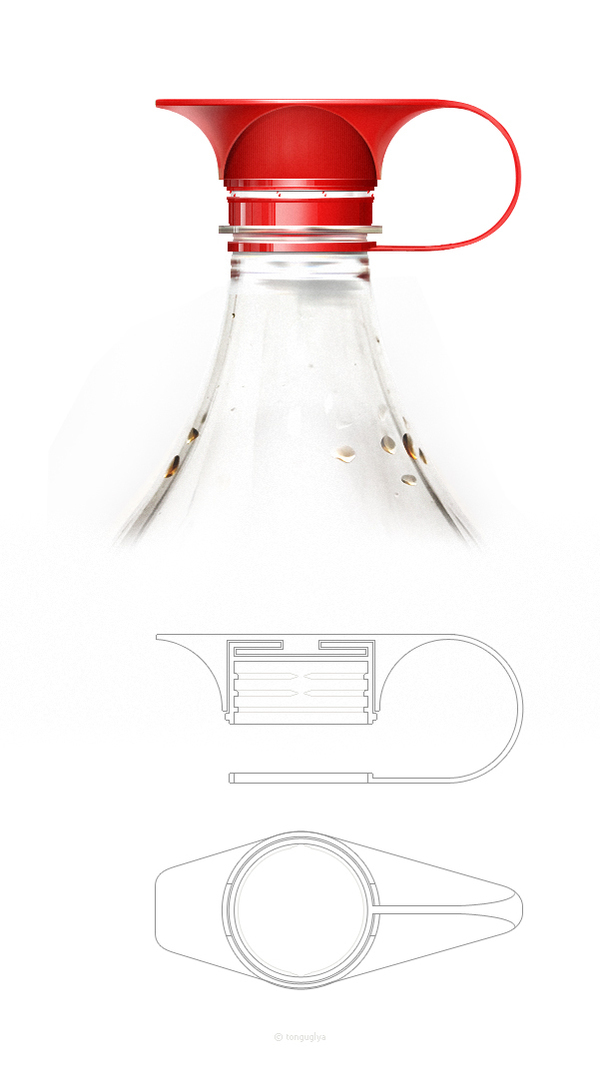 Idea, art direction and project-management : Anton Guglya.
Modelling, visualization: Igor Matveev, Anton Altunian.
Visualization and retouch: Lena Shabaeva.