For the cover of The Prince, I wanted to create a sense of the instability and temporal nature of political aspiration, so I built a house of cards and photographed it.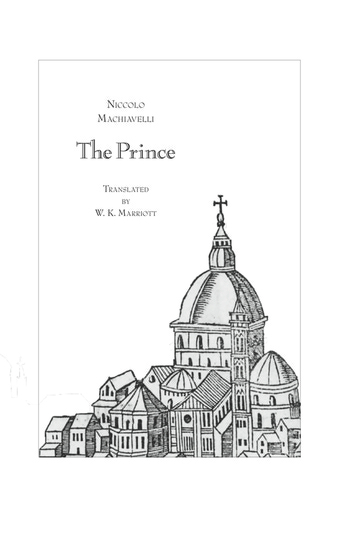 "The Prince" is, in many ways, a plea to save the city of Florence and restore her to independent rule by any means necessary. Since the love of the city is such a prominent theme of the book, I utilized imagery of Florence as a motif. The above illustration is from a map of Florence from the period. 
Sample spread from the interior of "The Prince". Continuing the Florentian imagery, the coat of arms at the top of each chapter is the city of Florence's coat of arms.