Feature content site for the 2009 Pontiac GXP lineup. Below are the initial storyboards followed by the original graphic design and layout of the site pages followed by the motion intro then a link to the live site.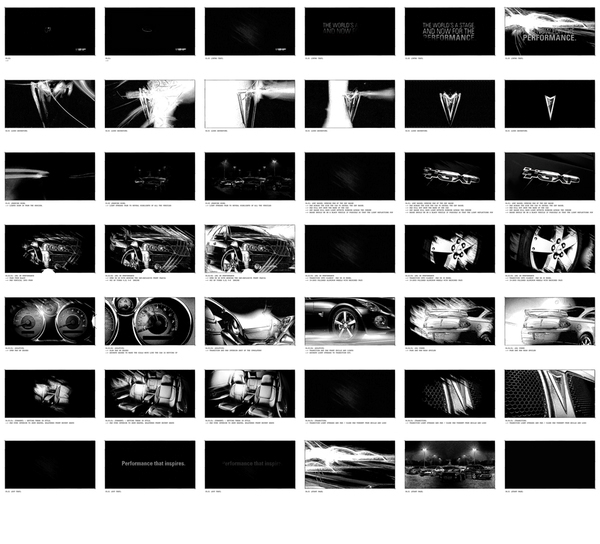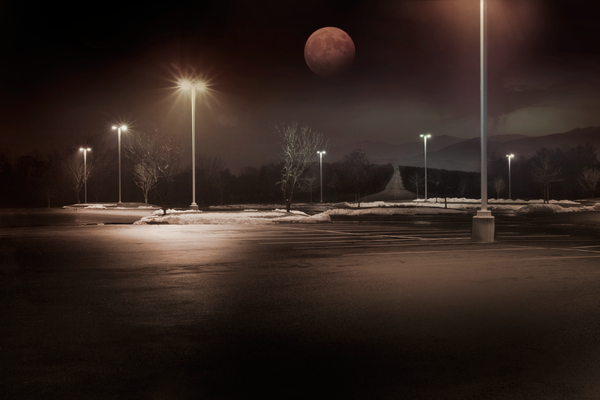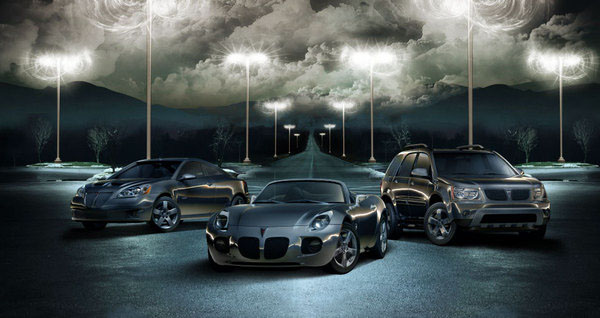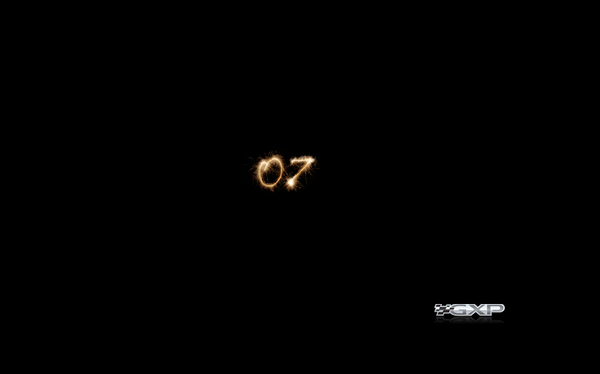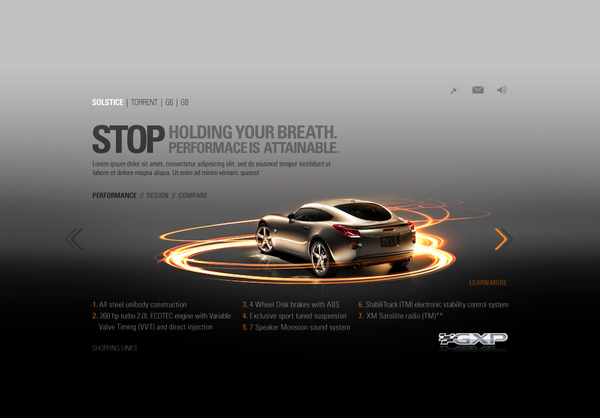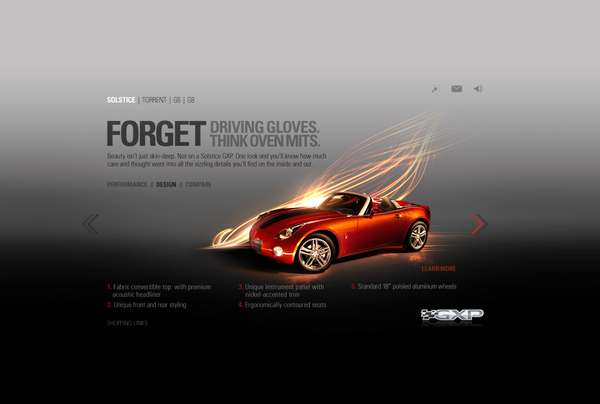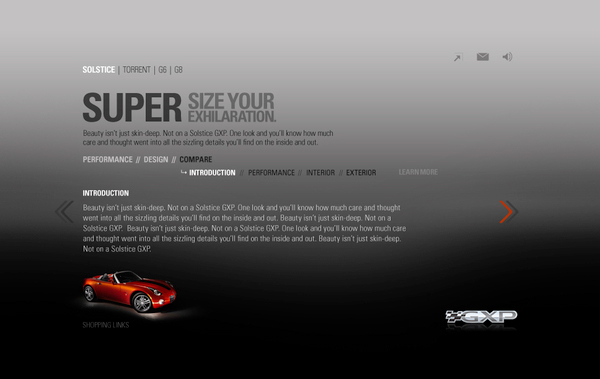 Site is currently down, will be reposting soon.

Sorry for any inconvenience.