THE GULF COAST COMMUNITY
FOUNDATION OF VENICE
2009 DESK CALENDAR



A community foundation is a charitable organization that derives itsfunds from gifts provided by its citizens. Citizens can contribute anyamount of money to a community foundation, which in turn invests thegifts for growth and income. The community foundation then uses thatincome to make grants that strengthen the community. As a community foundation, Gulf Coast Community Foundation of Venice operates under the principle of perpetuity,ensuring that gifts made to the Foundation will grow and have a lastingimpact for the community...now and in the future.


This is a project that I worked on for most of this semester in the Ringling College Design Center. This multipurpose, 13-month calendar is designed to stand conveniently on a desk or another flat surface. Each month's featured image also can be utilized as a post-card by tearing at the perforation after you remove that month's card from the calendar. Each of the featured images are Ringling College student or alumni illustration artwork.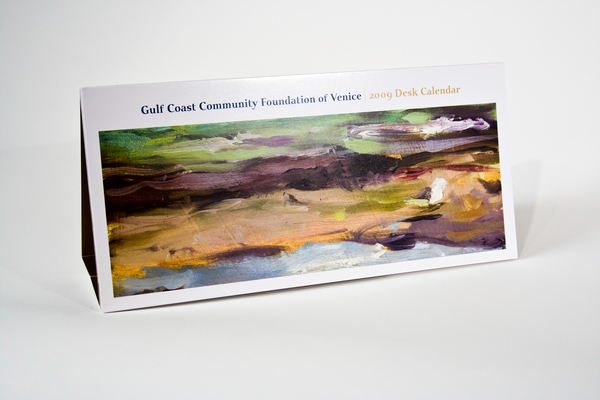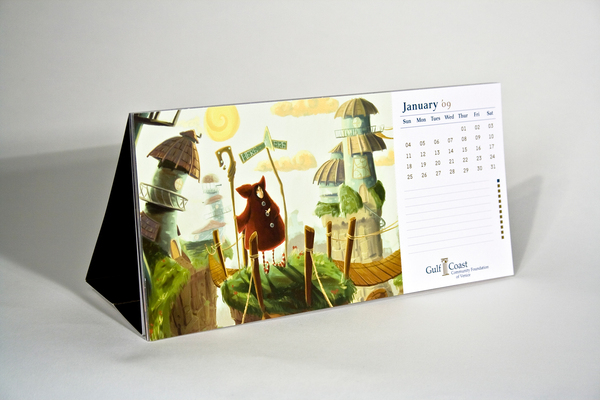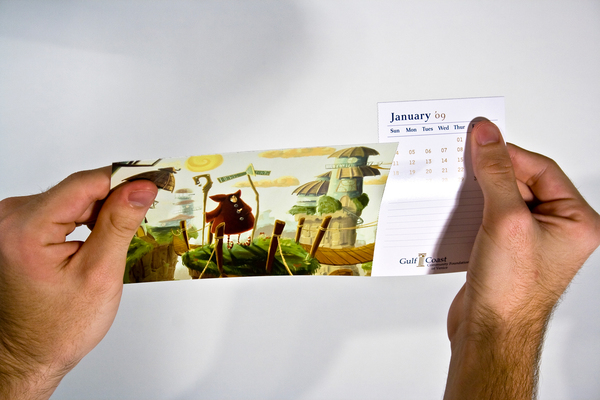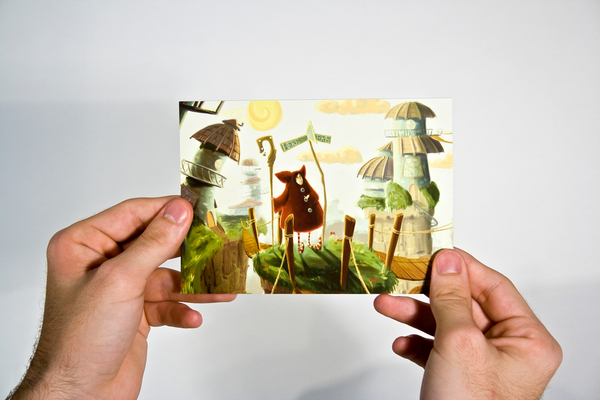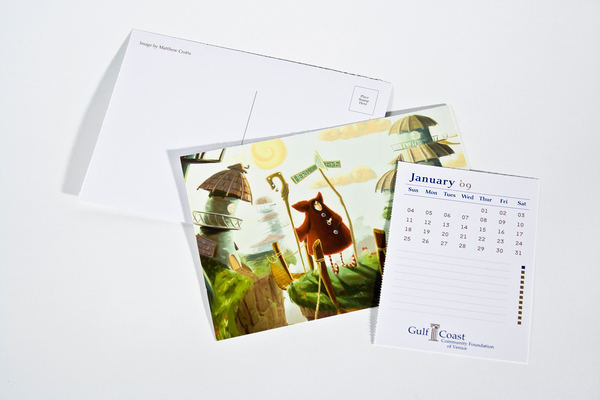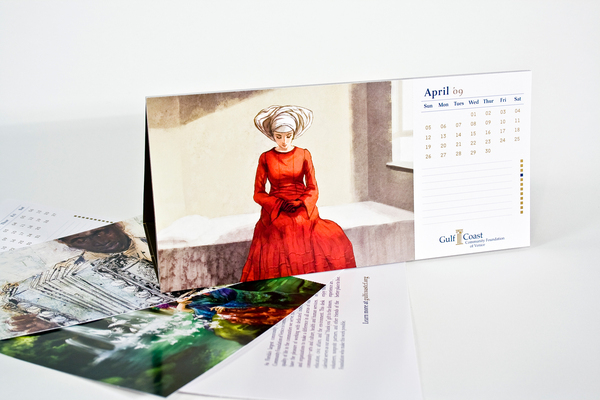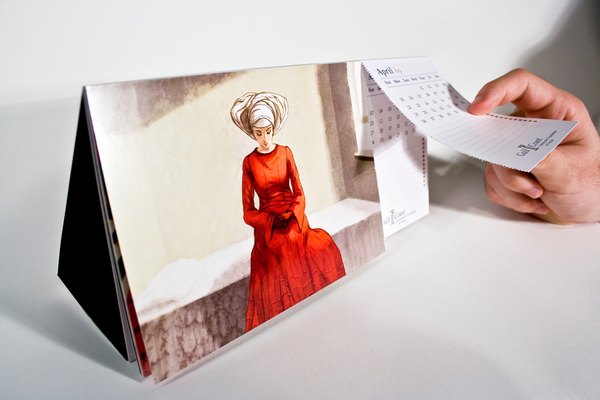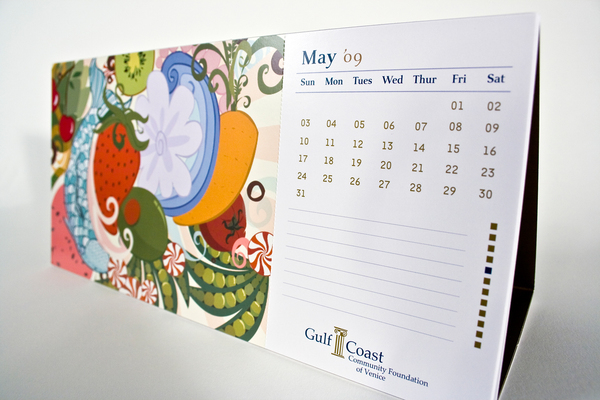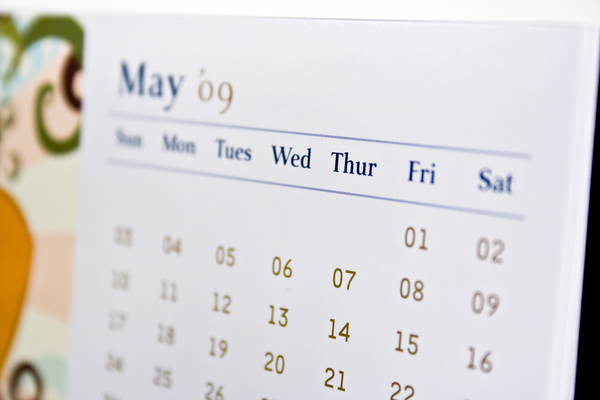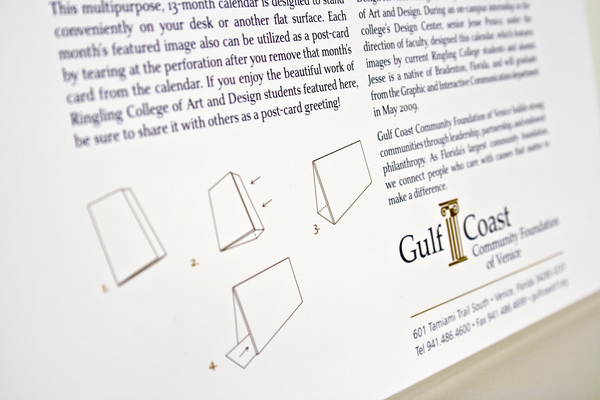 Ringling College Student & Alumni
Illustration Artwork