Limpiando Ventanas (Window washers)

Limpiando ventanas is a documentary serie about a group of young men washing car windows on the corner of Lazaro cardenas street and Avenida Izazaga in Mexico City (Mexico). The photos show a group of young men creating their own micro enterprise to make a living. The group forms a close bond with their own social codes working together in order to survive in the economical environment of Mexico DF. The serie consist of 19 photos and is part of the colaboration on the documentary film 'Limpiando Ventanas' by Monica Hernandez.

Recently Limpiando Ventanas was awarded with 3 Honorable mentions for the International Photography Awards 2008.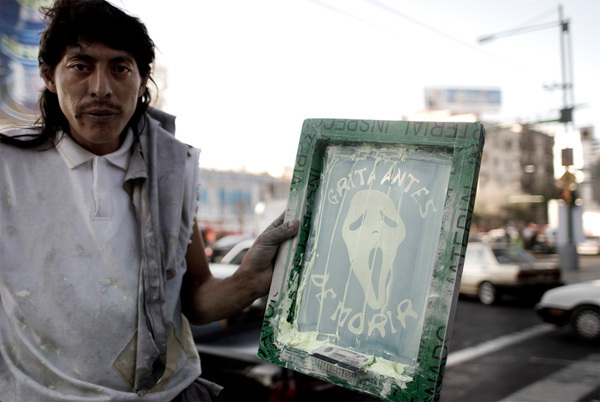 Limpiando Ventanas, Highlander (2008)

Limpiando Ventanas, Truck running (2008)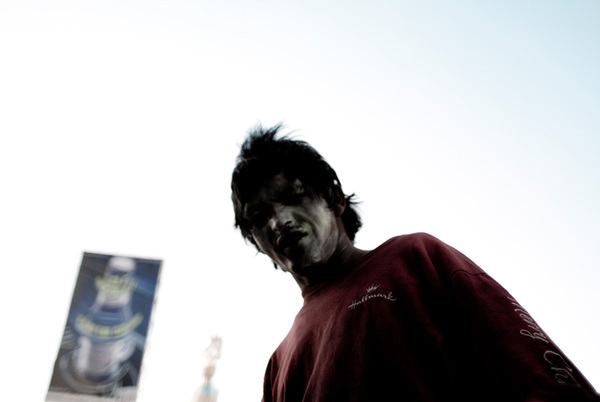 Limpiando Ventanas, Dia des Muertos (2008)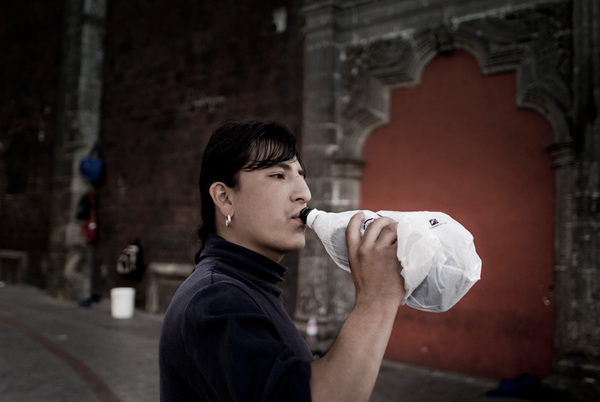 Limpiando Ventanas, Lata Matta (2008)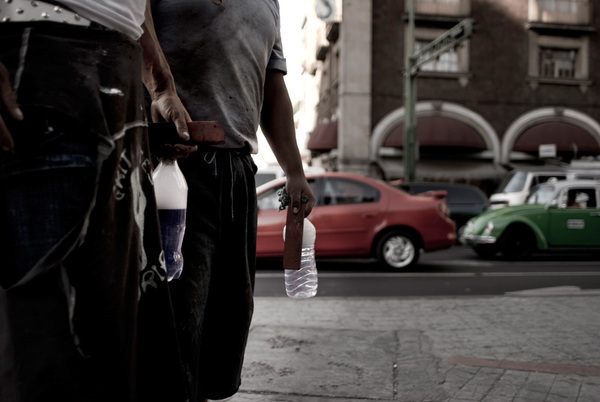 Limpiando Ventanas, Bottles and washers (2008)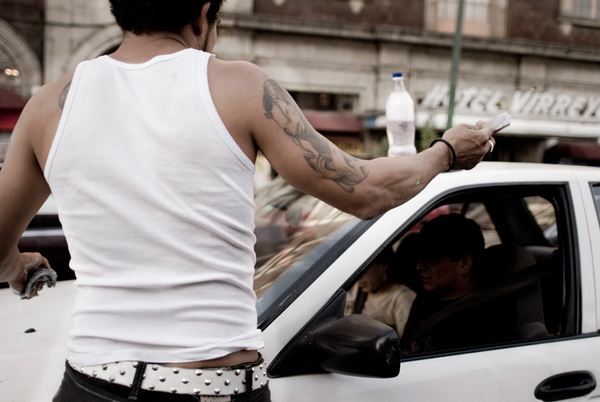 Limpiando Ventanas, On red (2008)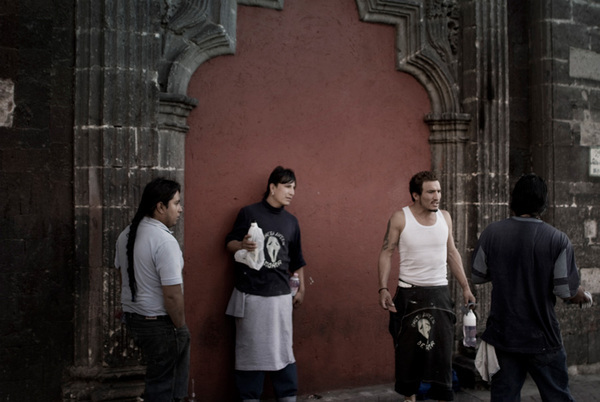 Limpiando Ventanas, Brothers (2008)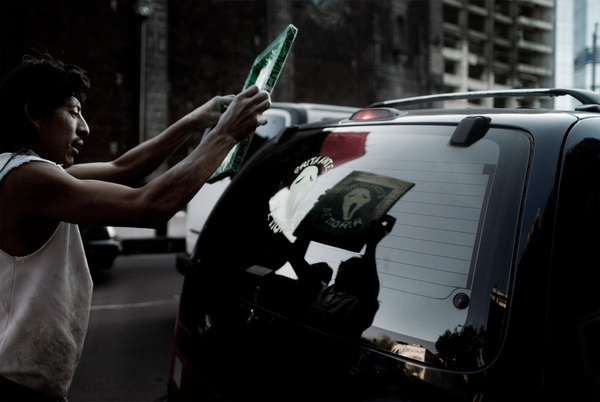 Limpiando Ventanas, Printing frame (2008)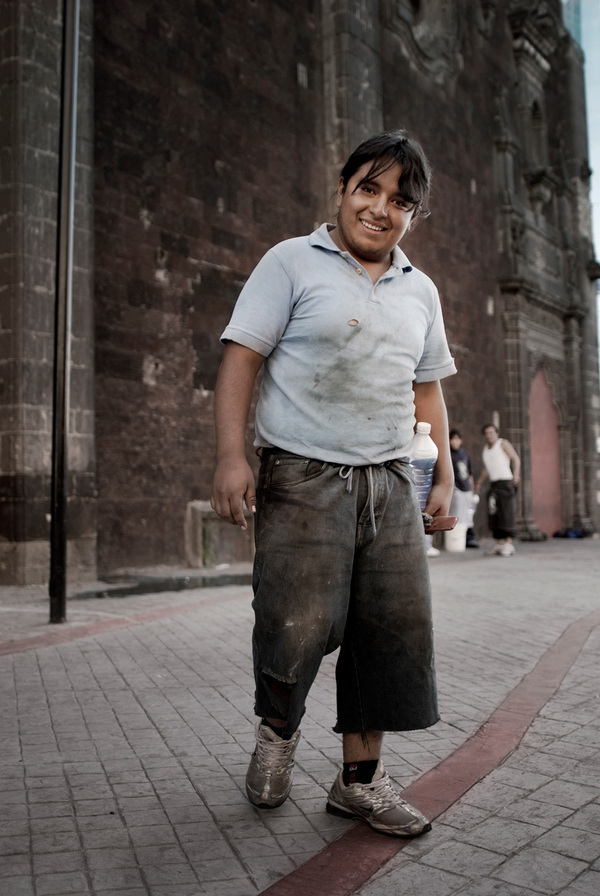 Limpiando Ventanas, Leonardo (2008)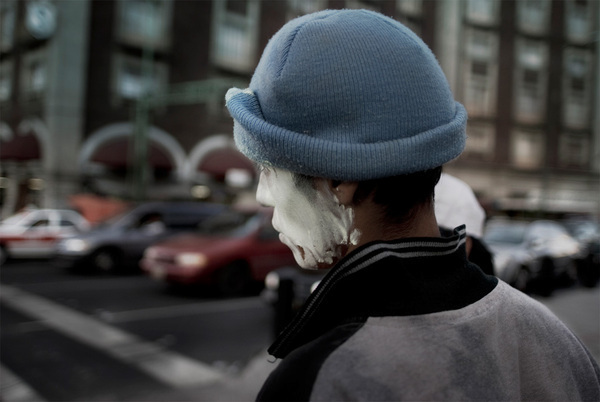 Limpiando Ventanas, Lost (2008)
Limpiando Ventanas, End of the day (2008)
Limpiando Ventanas, Fill up (2008)
Limpiando Ventanas, On green (2008)
Limpiando Ventanas, Gathering (2008)
Limpiando Ventanas, Guillermo (2008)