So, we've finally launched our new flash site!

It utilize lots of streaming full-motion video in order to present to visitor the real working process in our studio. Also it has convenient interface in portfolio section, which allows user to easily navigate through our works.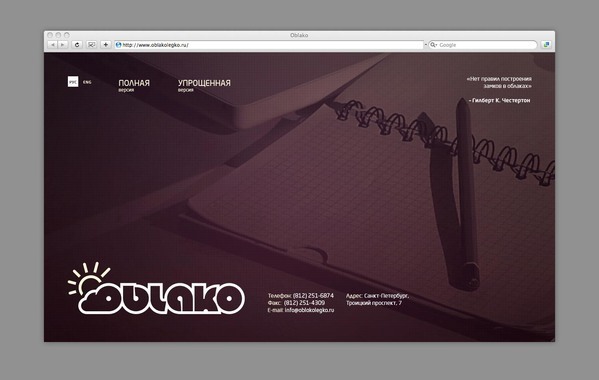 This is entrance page, which allows user to select wether he is going to see high-bandwidth or low-bandwidth version.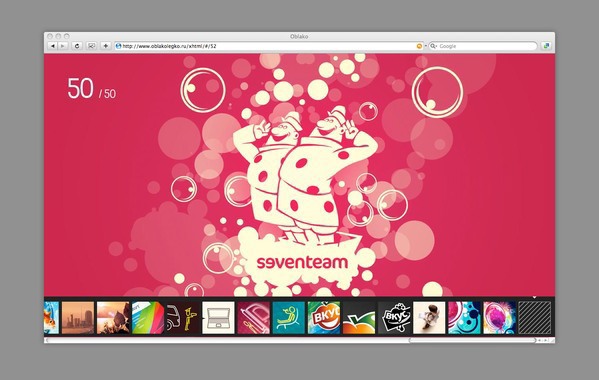 This is a static page from low-bandwidth version. User can look through the complete list of our completed projects.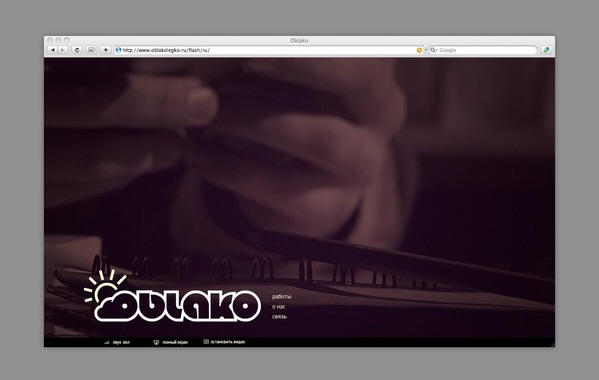 This and the rest are pages from flash version. We suggest you to see them for yourself on http://www.oblakolegko.ru/flash/en/