Informational graphics
There's alot going on in this gallery that mademy head spin at one time. Looking over it I'd like to note my hair is abit gray"er" and my glasses a bit thicker since I first got intoinfographics. I guess a part of me has always been a information geek(that same part who read the back of cereal boxes as a kid*), but inthis collection of work my overall goal is to tell the best story aboutthe said subject that I can in the space allowed, and more importantlyget the info correct.

*that same kid who liked to wreak havoc with a set of crayolas and never stayed "inside the lines"

San Francisco earthquake of 1906
The great quake of 1906 devastated San Francisco and surrounding areas.I knew going into this project I wanted to use the city as my mainfocus, showing the area lost within the modern city limits. Thetimeline and data tell the whole story, and adding firemen gave thereader a "human" reference (I hope so anyway). All art was done withpencil and digital coloring.. charts and maps are Adobe Illustrator.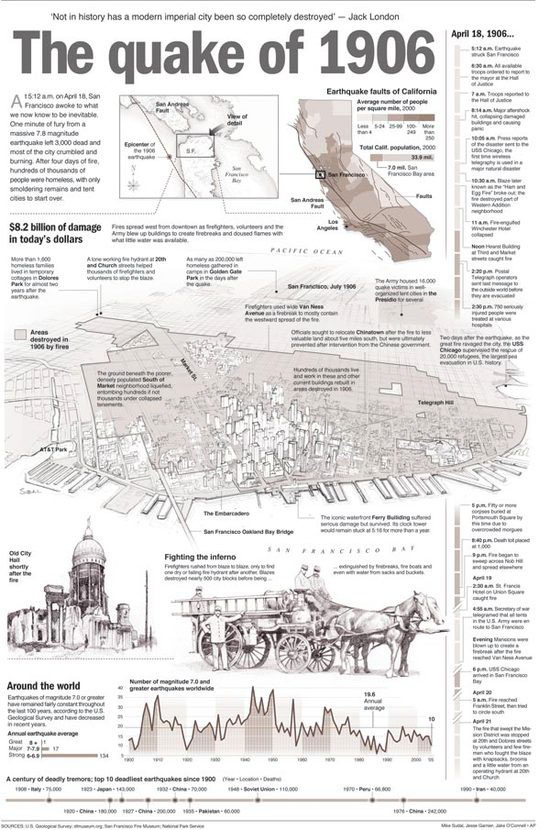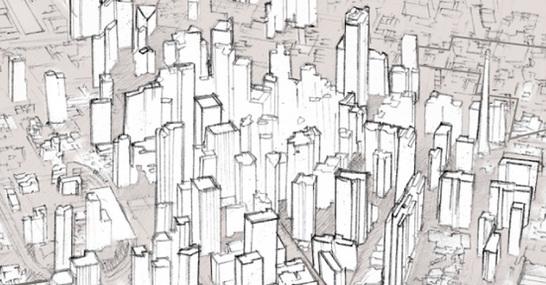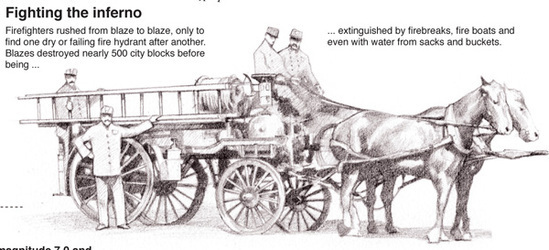 The passing of John Paul II
This piece was a classic tight-deadline race. On the morning of PopeJohn Paul II's death, I came into my staff job at Associated Press. Wesketched this idea out, and teaming up with some researchers and adesigner, I got to rendering. I used somewhere around 25 to 30 photosto reference the drawing. Our piece was finished the next day, andran in countless newspapers and websites across the world.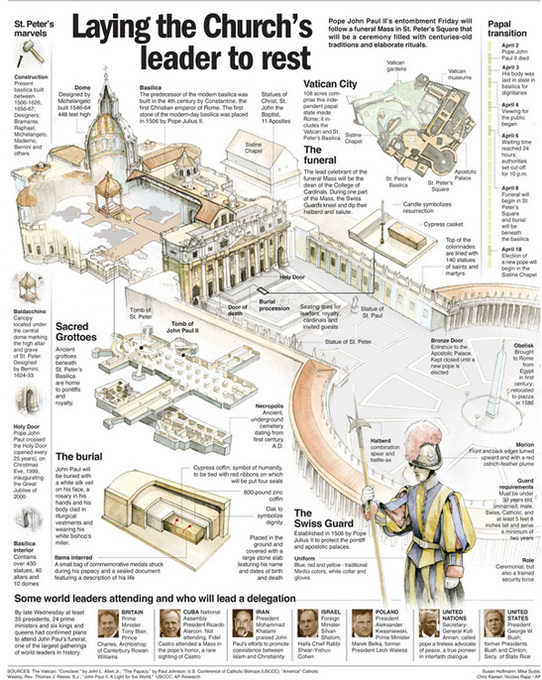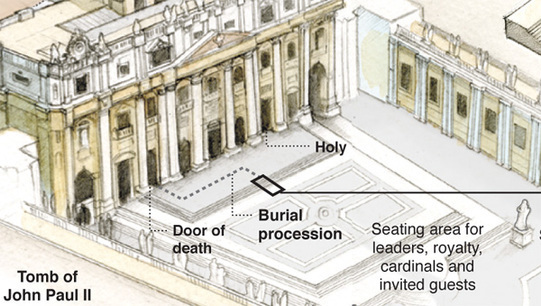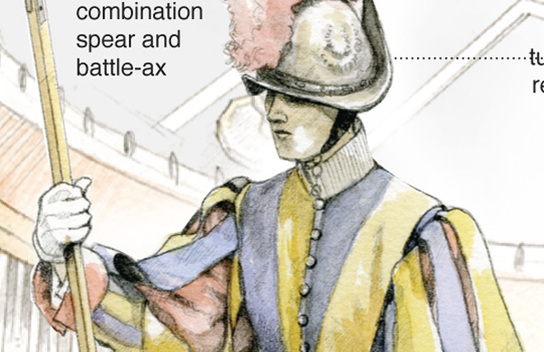 Kamikaze warefare
When I proposed this piece, I never realized the amount of research itwould take for the outcome. Early in WWII most kamikaze details werekept hush-hush by the U.S. government so moms and pops at home wouldn'tworry about their sons (at least this is what I was told). Whatresulted, was very little in our history books. I searched weeks for areliable source for the info on kamikaze tactics, and took my finallayout to a historian just to make sure. My drawing and design was theeasy part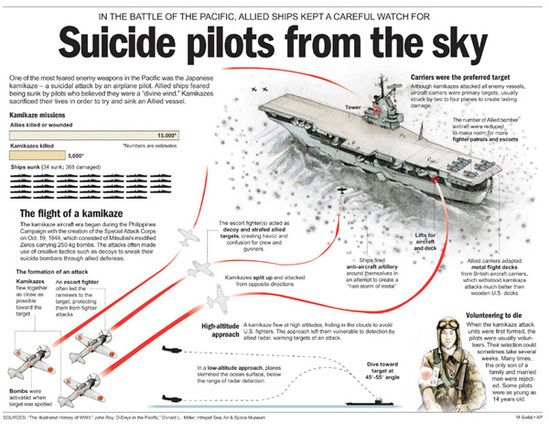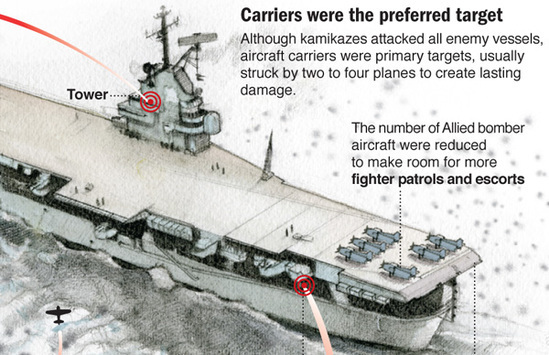 Battle for Iwo Jima
I read the book "Flags of Our Fathers" a fewweeks before the anniversary of this battle, and apon completion alight went off in my head. The very next day I proposed this piece andit was a go. I had to reach as far as the Army Corp of Engineers tofind details on enemy strong points (to draw the "hill" cutaway), but Ithink it really paid off. All renderings were done in graphite andwatercolor.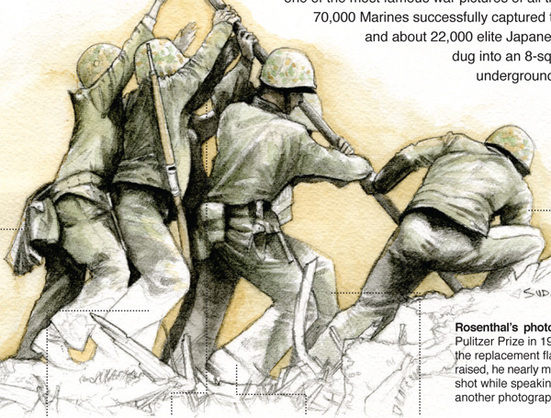 Battle of the Bulge
Yet another history-themed piece (does that makeit a "series"?). My main focus here is the map and battlegroundtimeline to tell this story. The map was done in watercolor and builtin photoshop. Fun stuff, and an honor to work on.