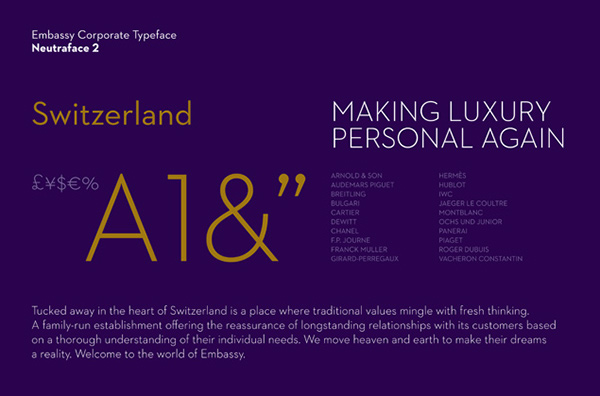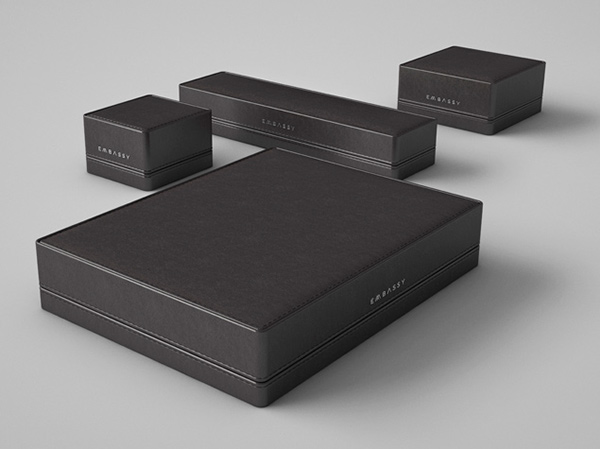 Luxury comes in many guises but few as sumptuous as this. Embassy is the retailing brand of the Konig
family in Switzerland, with stores in Lucerne and St.Moritz offering high-end watches, jewellery, art and antiques. The brand couples traditional values and fresh thinking to create the ultimate luxury customer experience. On a mission to position itself as a company that moves heaven and earth to make dreams
a reality for its customers, the brand needed a major overhaul. The solution needed to be simple and understated but at the same time instill a sense of true excellence.
Inspired by the adjoining snowcapped mountains of Lucerne – the original home of Embassy -  the new
brand was created echoing the shapes, colours and contours of the city and its landscape. A new
photography style was developed that not only emphasized the richness and quality of the products on
sale but also the people and places behind the company.
The new brand has allowed new synergies between what Embassy is and does and how it presents itself
to the market. The business is on a mission for growth and the new brand has provided a solid foundation
for creating new customer relationships and experiences.