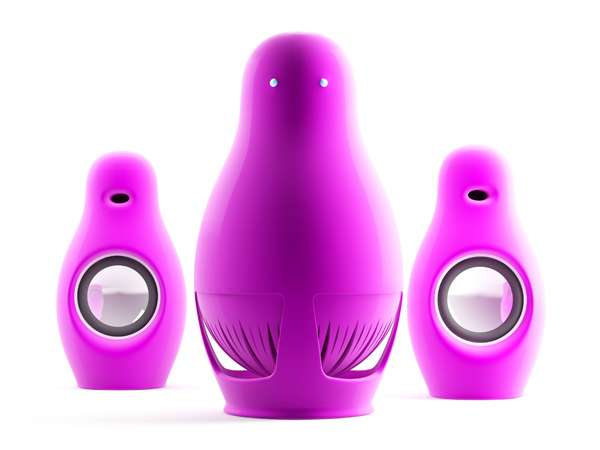 Audiomatryoshkas is a set of multimedia speakers that is based on the classic shape of Russian nesting dolls. The aim of the project was to bring this instantly familiar and archaic form closer to the younger audience.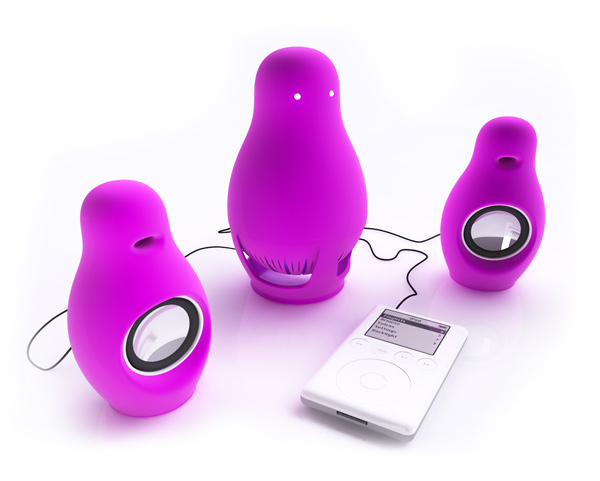 The basic matryoshka shape was subtly updated and brought closer to the stylistics of the popular "vinyl toys".
One of the requirements of the project was to make a working model, which was done using rapid prototyping. Audiomatryoshkas were exhibited on That's Design! in Zona Tortona during the Salone Internazionale del Mobile 2008 in Milan.