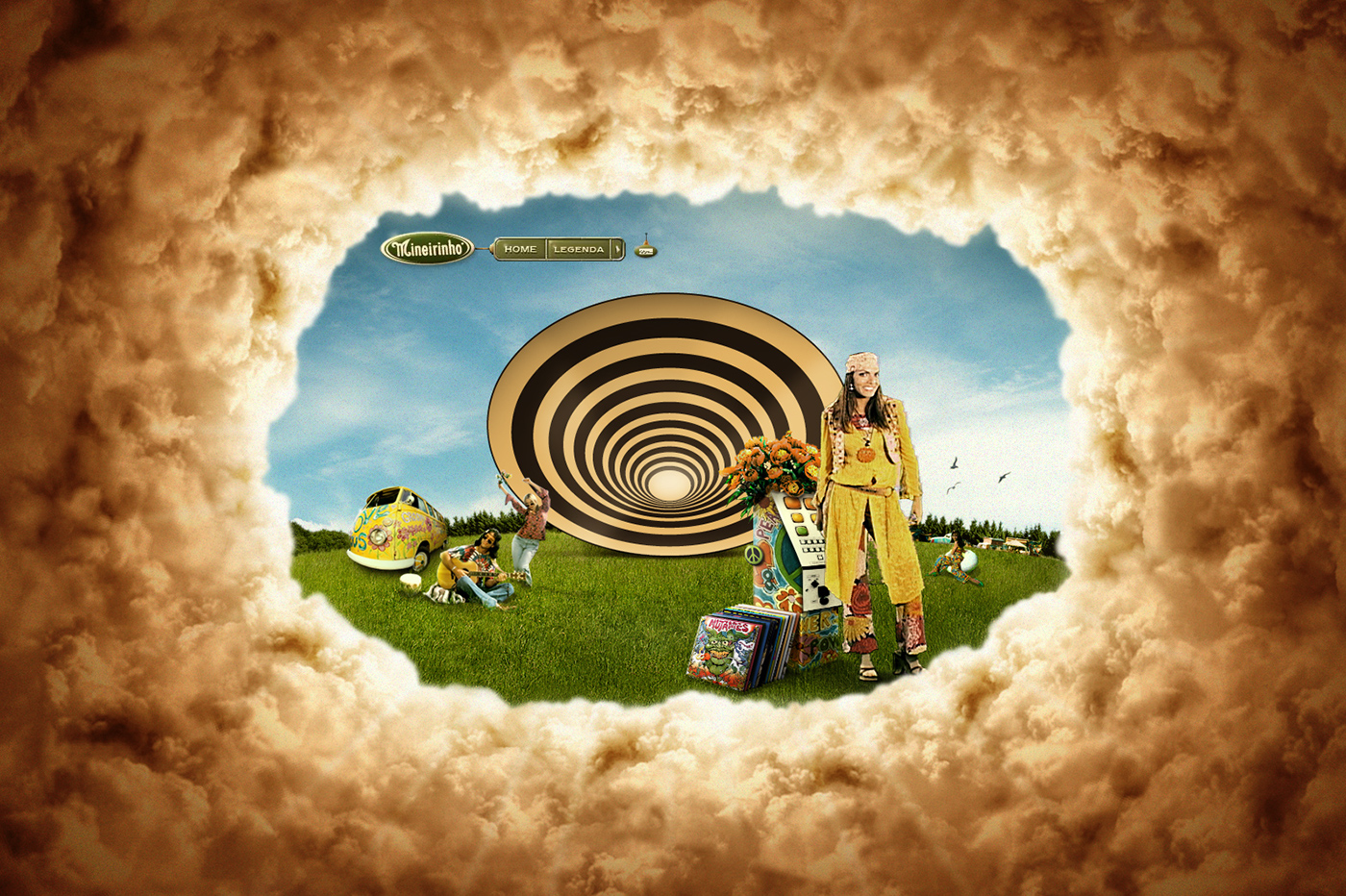 CELEBRATING THE TRADITIONAL BRAZILIAN SODA'S 70TH ANNIVERSARY
Every Brazilian remembers drinking Mineirinho while growing up. It's just part of our cultural history. To celebrate its 70th anniversary, we decided to take the users on a journey through time where they could experience not only some of the most important facts of each decade of the soda's existence, but they could see how Mineirinho somehow played special a role in that story.

The site was built right in the pinnacle of the Flash era, so pretty much every single element  was animated. It was a lot of fun to work on it.
Brazilian Advertising Festival
by ABP - 2008
Bronze - Category: Sites
Colunistas Brasil Award
by Abracomp - 2008
Grand Prix - Category: Non-Alcoholic Beverages
Gold - Category: Non-Alcoholic Beverages

Colunistas Rio Award 
by Abracomp - 2008
Gold - Category: Non-Alcoholic Beverages
Best of Rio Festival
by CCRJ - 2008