This is my personal holiday card for this year. I am a HUGE Hayao Miyazaki fan. I am in awe of his talent and imagination. Spirited Away is one of my favorite movies. I borrowed this scene from a piece of artwork that was not used in the movie. The scene has the feeling of serenity I wanted for my holiday card. My son (also a huge Spirited Away fan) replaces Chichiro in the center. The piece is called May You Be Happy (Homage to Hayao Miyazaki). It's 8.5" x 12" - pen and ink, and watercolor.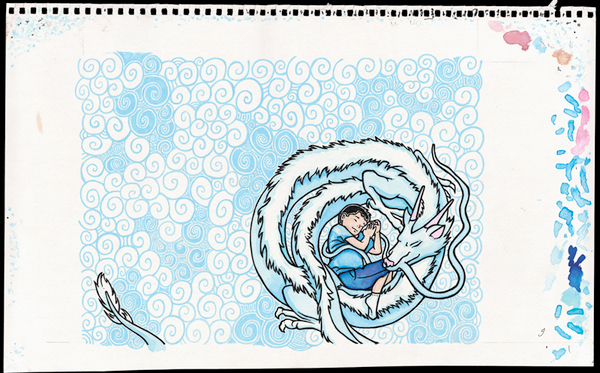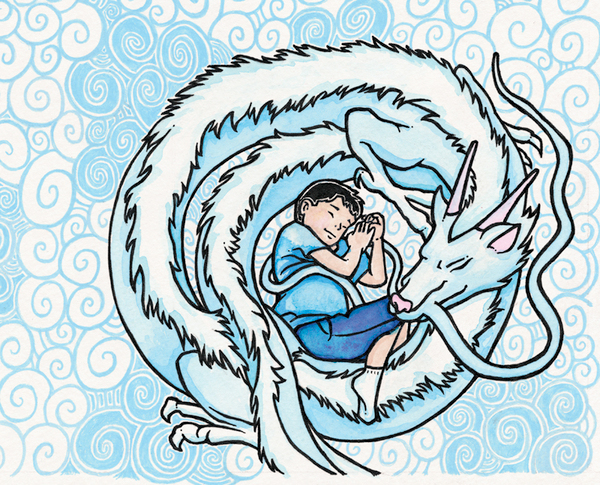 Finished card - 8.5" x 6" folded. The text inside the card is an ancient Buddhist Blessing. It reads...

May you filled with loving kindness.May you be well.May you be peaceful and at ease.May you be happy.