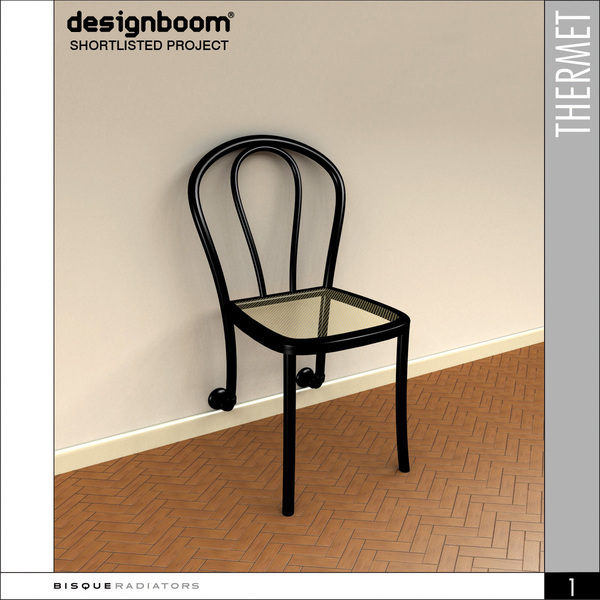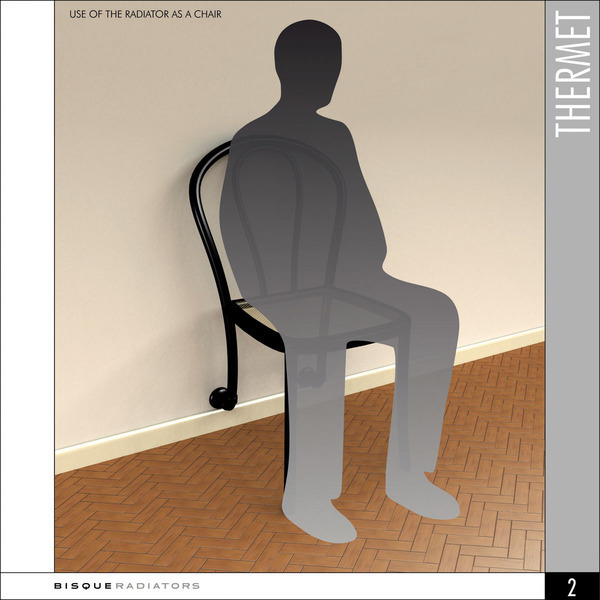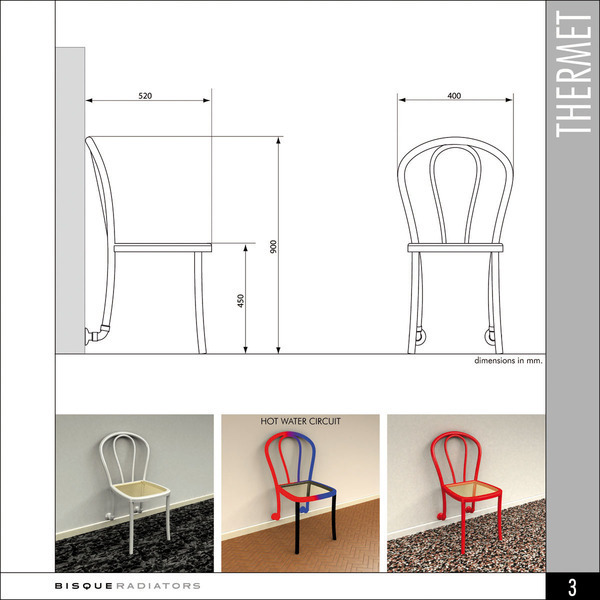 Thermet is a radiator with a shape of a Thonet Vienna Cafè Chair #18.

In this way the radiator it is no more an object that has an usefulness only 5-6 months on a year, but becomes useful every day of the year.

This project was selected for the international design competition "The radical radiator of the future" managed by designboom and Bisque.