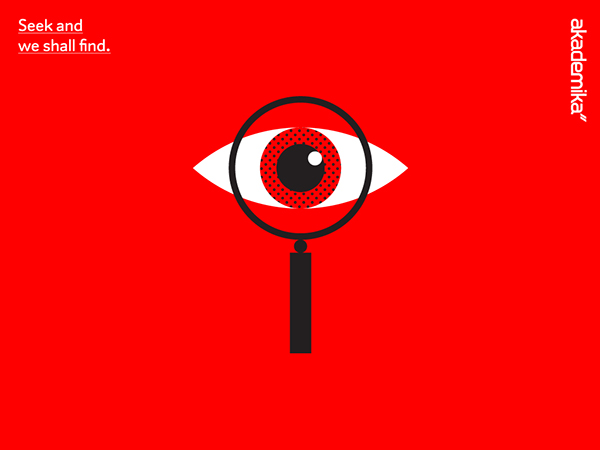 Challenge
Akademika is the leading supplier of study books in Norway. They are generally considered the "source" for all information related to student studies. With the recent increase in bandwidth, social media and tablet devices, information related to studying has become more available and more dynamic, with content from across the world available 24/7 in any media.  
Solution
Akademika needed to reposition itself as not only a provider of books, but a brand that could help students make the most out of Akademika's dynamic content, both in store and online. To compete Akademika sought to position itself as a specific student service and specialists in study material. Other retailers lacked purpose in their brand, we took a more offensive approach by introducing the brand concept - "Study Smart". This overarching concept encourages students to take advantage of Akademika's wealth of knowledge. The solution boldly distances itself from solely relying on the covers of study books (which are dull to say the least). Colour and simplicity was key to the expression. We wanted to create a style that was bright and eye catching, which would promote a variety of messages and at the same time connect them all to one brand.  
Result
Akademika has experienced great success since the launch.
Figures from comparable period in 2011 shows an impressing:
– 43% increase in visits
– 31% increase in revenue
– 67% increase in the number of unique purchases
– 70% increase in the number of transactions