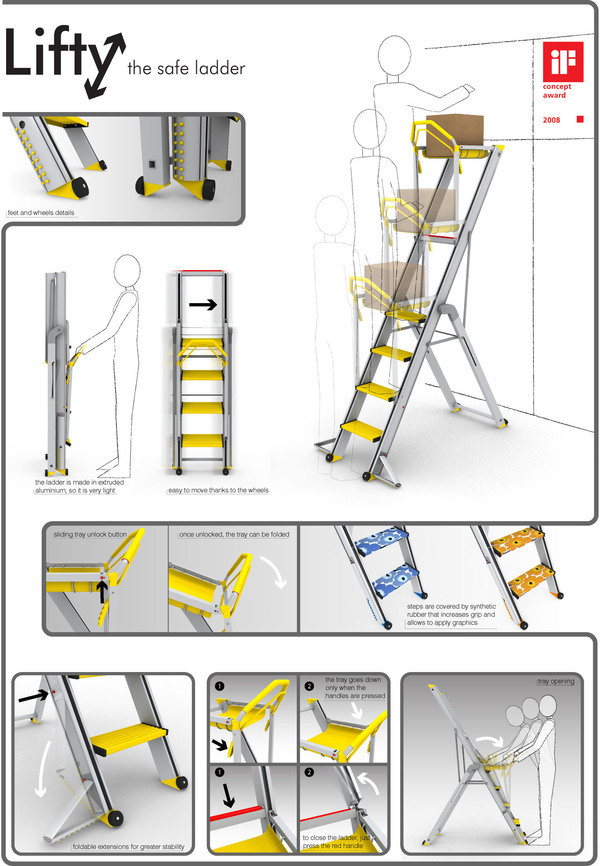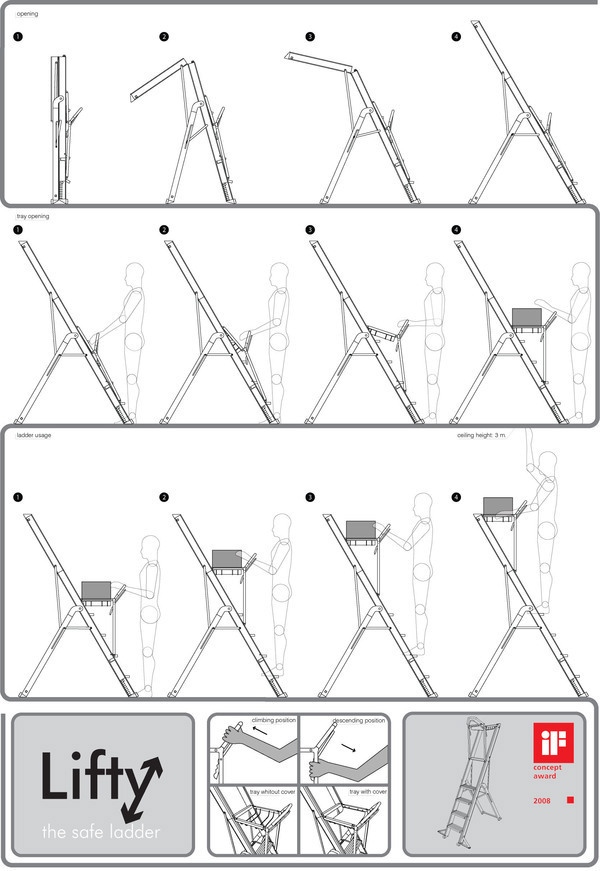 Lifty is a safer ladder designed for the domestic environment.
Lifty is foldable, has wheels for an easy movement, 2 lateral extensions to increase stability, and a really useful sliding tray where the user can put things instead of holding them in his hands.
The tray is designed to give user an affordable support that assists him during the rise and the descent.
Handles, steps, tray and other parts are covered by synthetic rubber for maximum grip.
This project received the iF Concept Design Award in 2008.