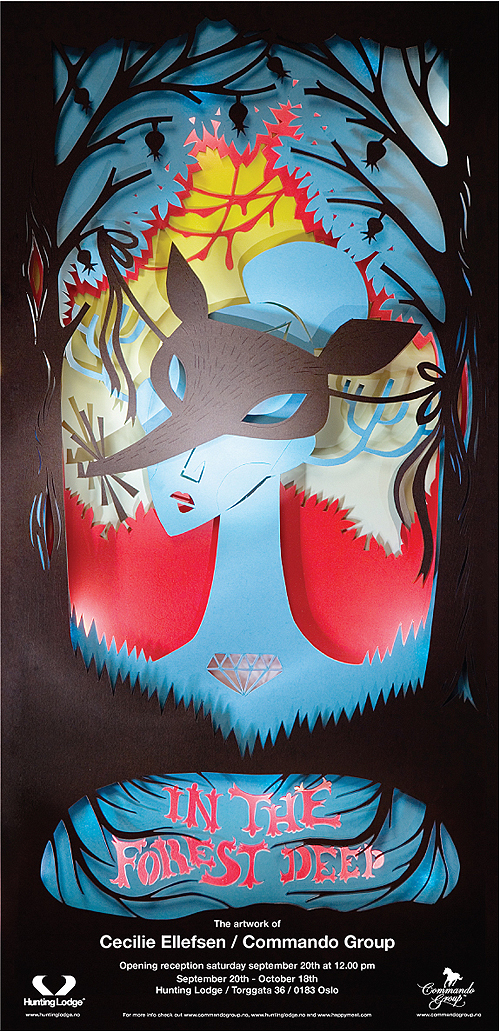 The poster for my first solo exhibition "In the Forest Deep" at Hunting Lodge, Oslo. Cut in heavyweight paper, lit with christmas lights, and photographed.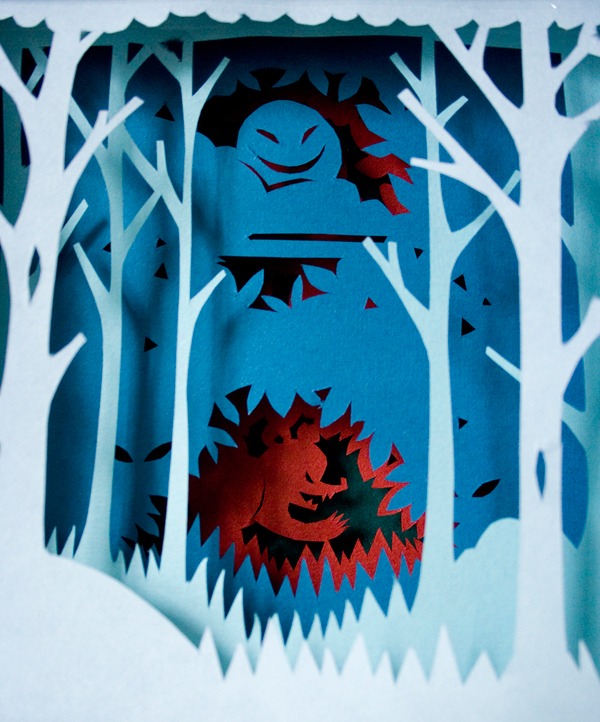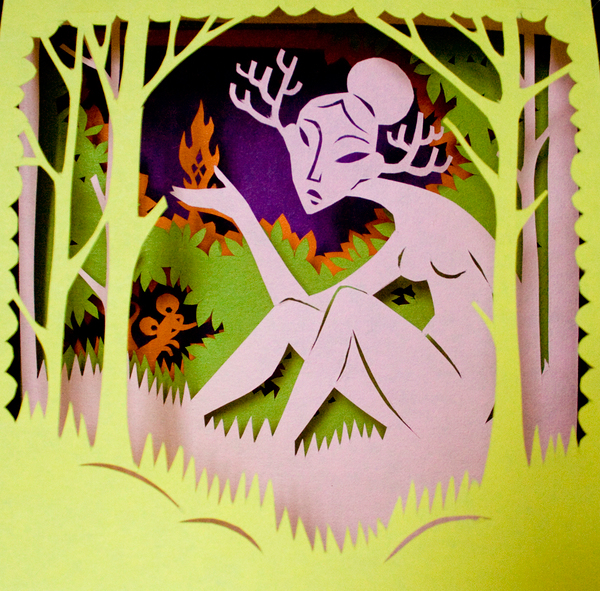 Tiny paper mockup sketches (15x15 cm) for some of the bigger pieces. These were scanned, traced and made into large lasercut acrylic sheets, to hang in the windows of the gallery/shop. I also had to convert the colors into available colors from the acrylic sheet supplier.

And the result: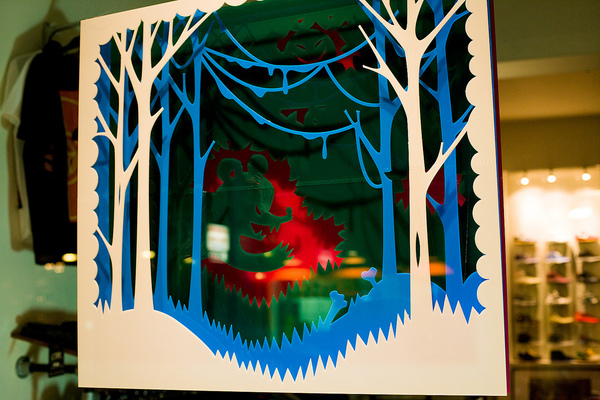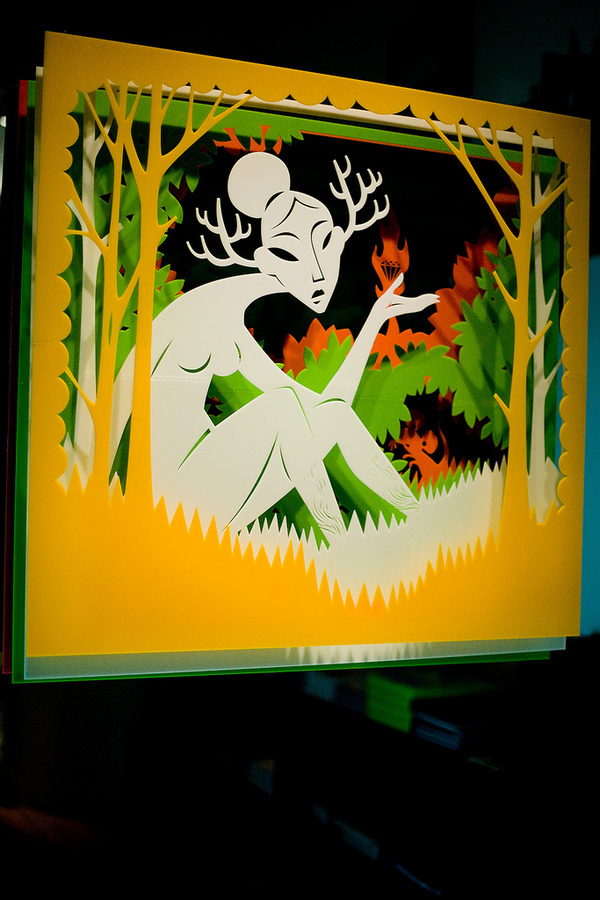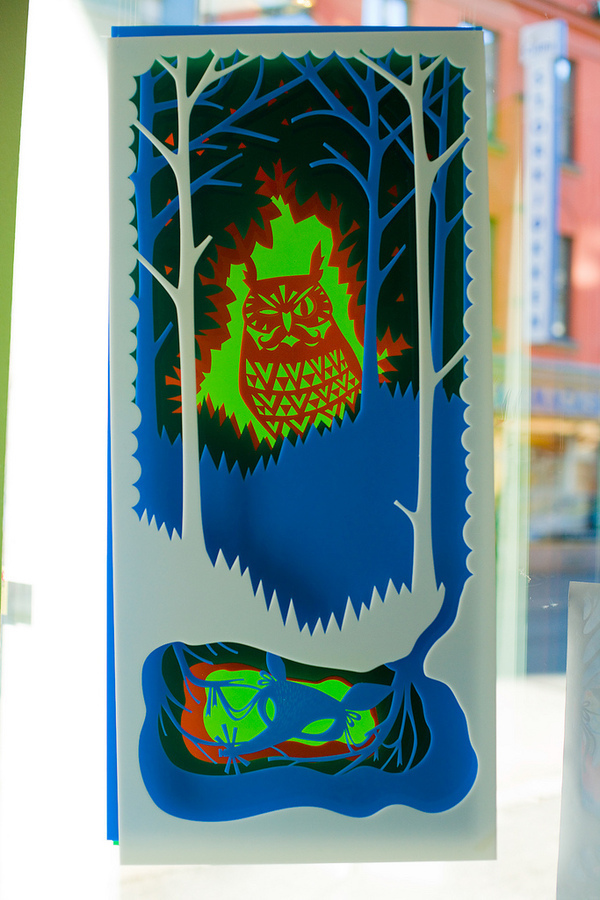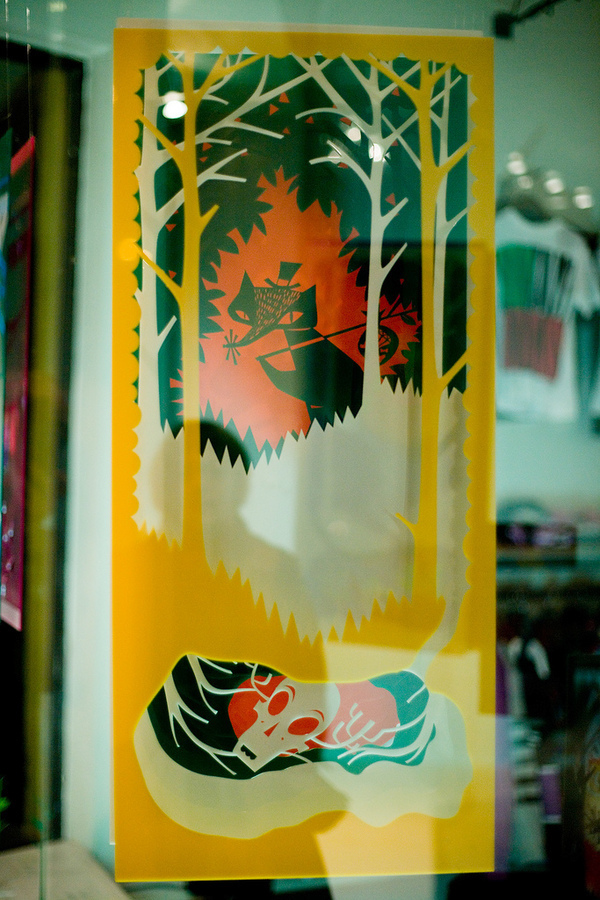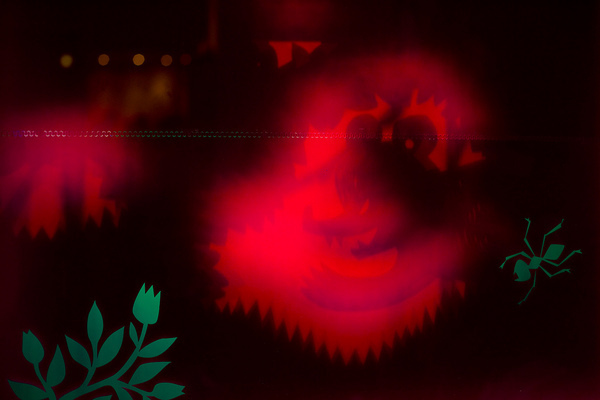 This is the backside of the bear diorama when the light came gleaming in.  Love this effect. I also cut out some thing in the back too since the dioramas were to be viewed from both sides.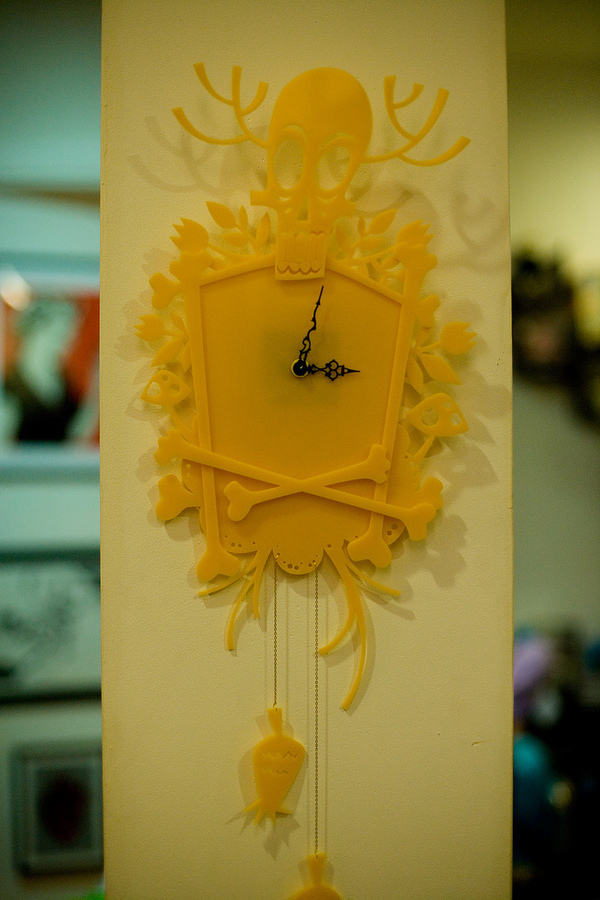 I made some clocks too. I really like practical art.
And downstairs in the basement I made a shadowplay installation with skulls, ants and diamonds.

For more pictures check out Mr. Superrune`s Flickr set.
And for more behind the scenes stuff, check out the Commando site.