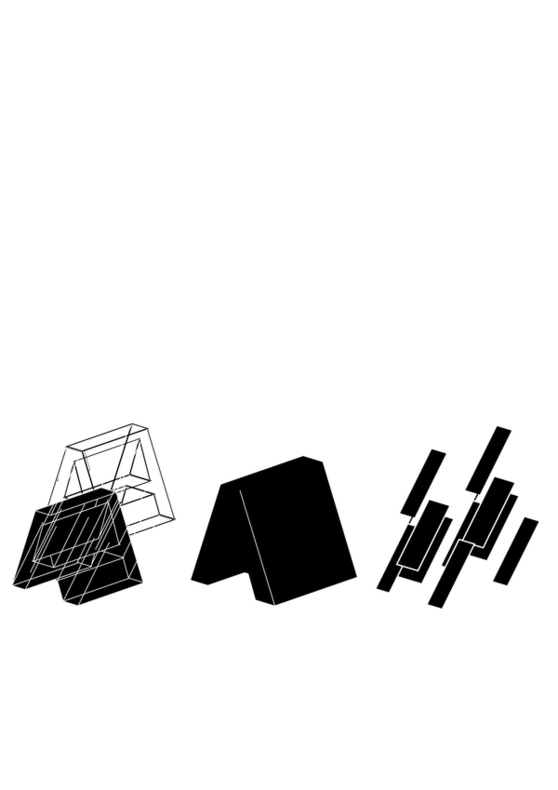 An Exploration in visualising the possibility of a forth dimension, resulting in three abstract typeface designs.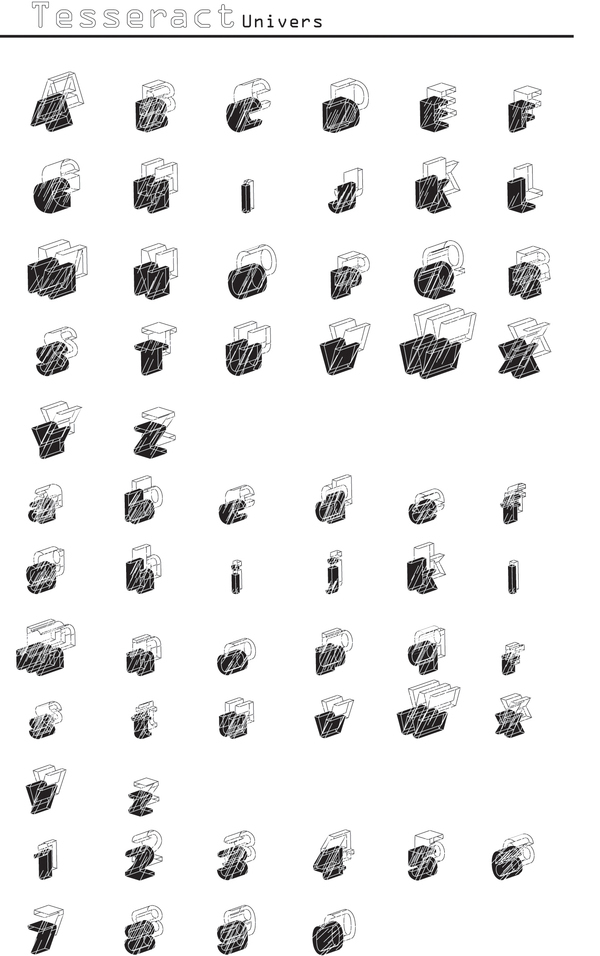 Experiment in drawing a typeface in the same style as a tesseract.
A tesseract is an attempt to visualize a 4D cube, something that is theoretically impossible.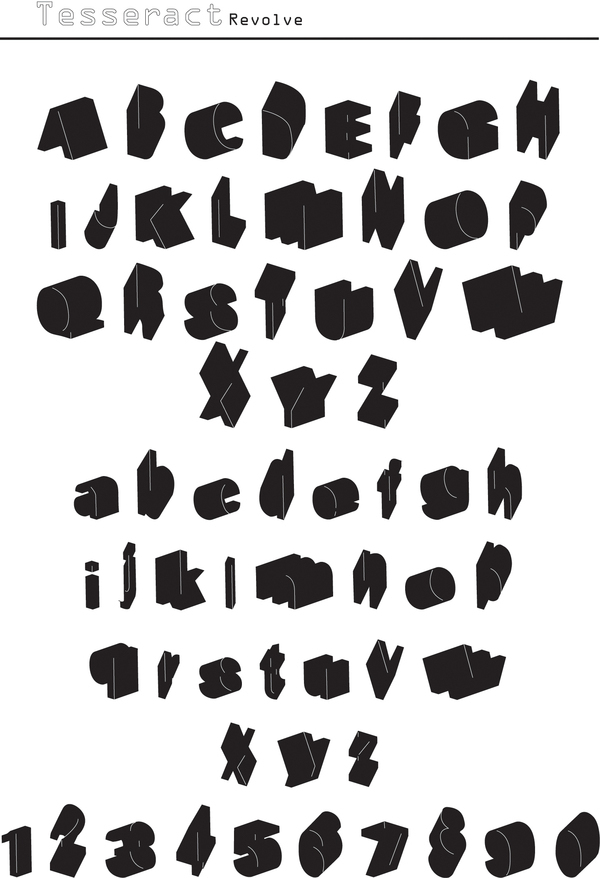 A typeface using the simplified forms of the
tesseract experiment.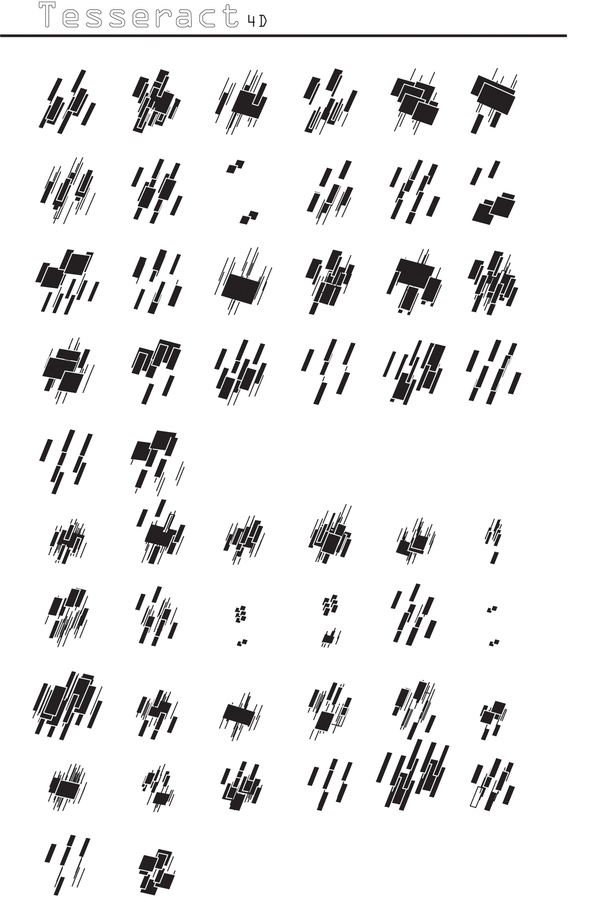 Finally the typeface is stripped down it's 'forth dimension' that some physicists believe is time itself.