Student Village Discount Card
a student discount programme
In a continued effort to enrich student's lives in South Africa, Student Village brought out a Student Village Discount card. A card that students could show participating retailers and get incredible discounts! See below the marketing material around the launch as well as the actual cards. 
Landscape Store window sticker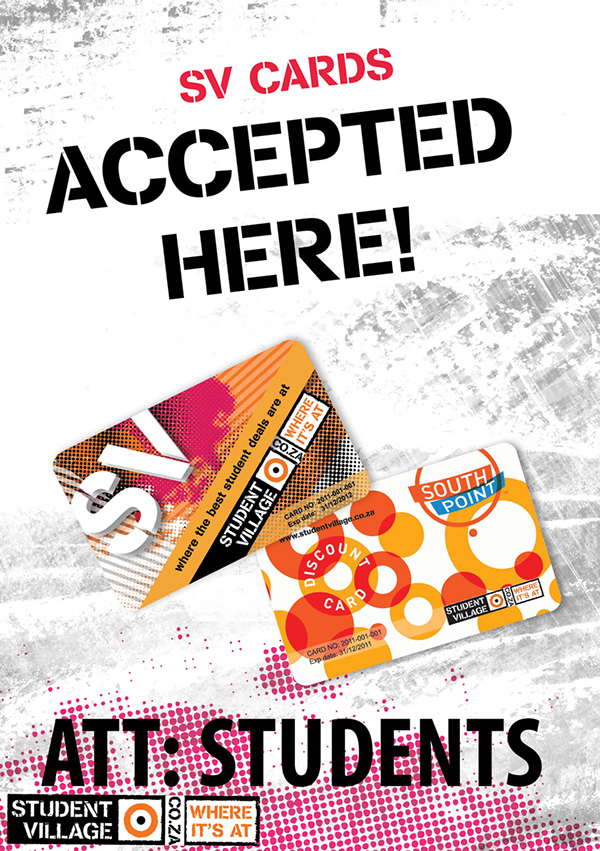 Portrait Store window sticker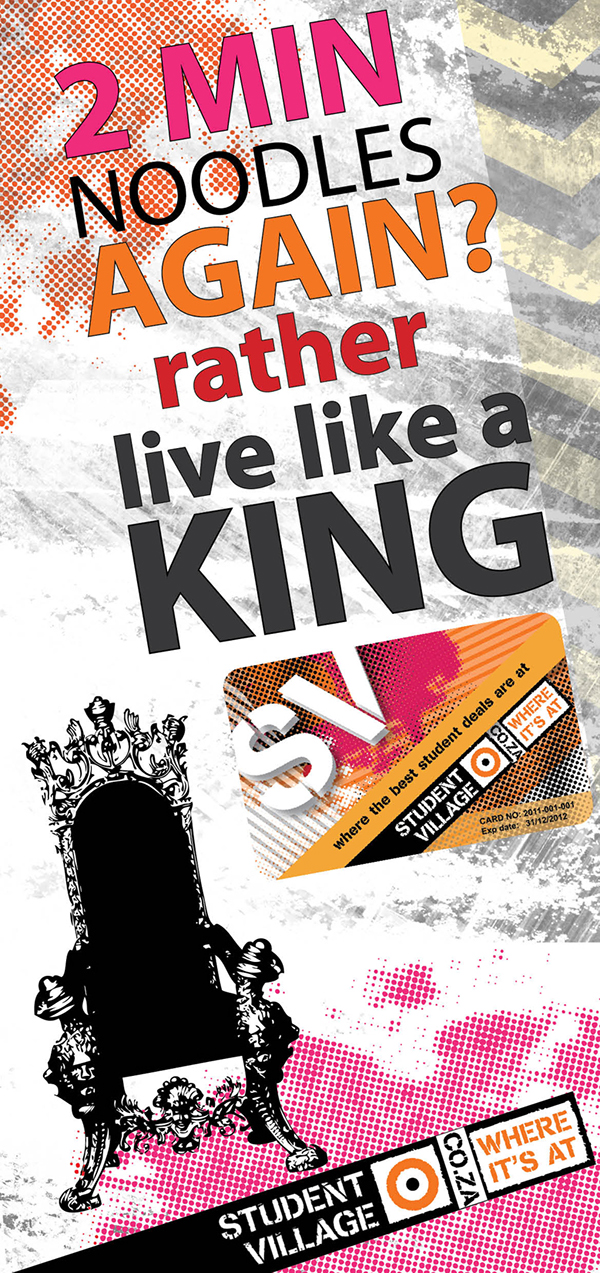 DL Flyer-on which the card was stuck in the hand-out process...
DL Flyer promoting sponsors and participating dealers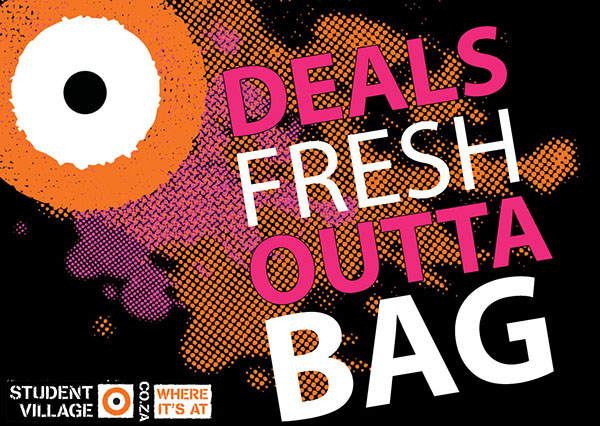 Sticker for promotional popcorn bags
Variation on card- students could choose their own ''slogan'' are you a pimp/ diva/ rockstar/ porn star? 
The standard discount card.