Inside Stories
Contemporary Paintings Fresh from Burma

A fun job to put together some publicity posters, flyers and a banner for an exhibition of Burmese paintings as part of the 2011 Brighton Festival.

Following the existing brand of the Festival, I customised the Progress Light font, bringing in some Burmese influences whilst referring to the Burmese script. I then used strong images from the exhibition to catch the eye and picked out colours from the paintings to highlight the key text.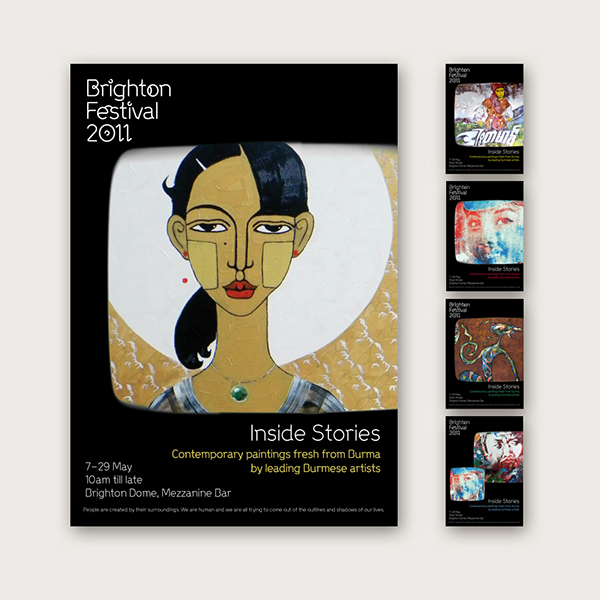 And the finished banner...