Concept 1: "Distinctly Portland"
The story of Integrity Spirits is much like Portland itself. Unique.
The home page was open source to pull images of Portland from a Flickr image account. The images would be submitted by users and would regularly change out upon refresh of the page.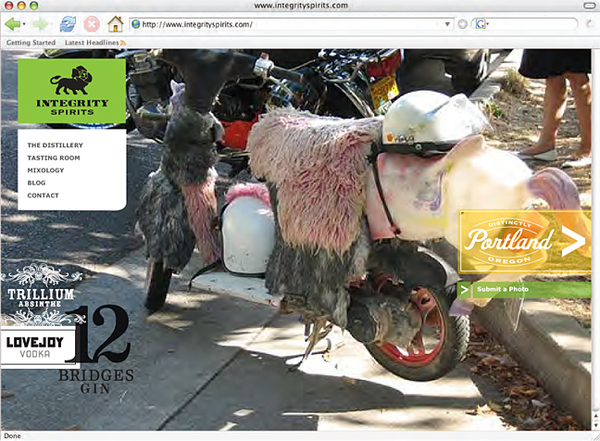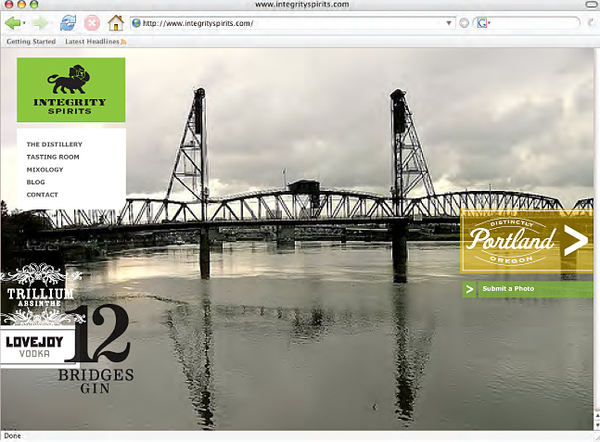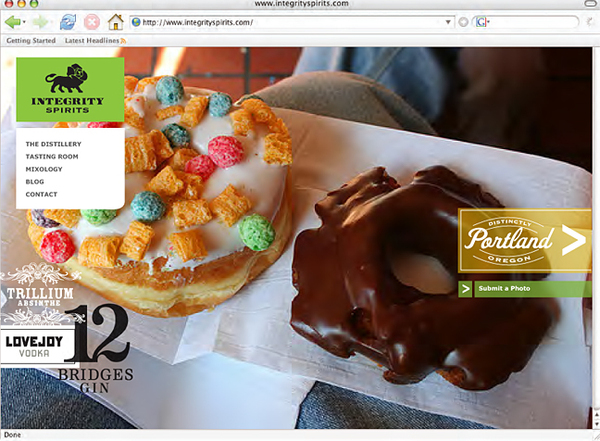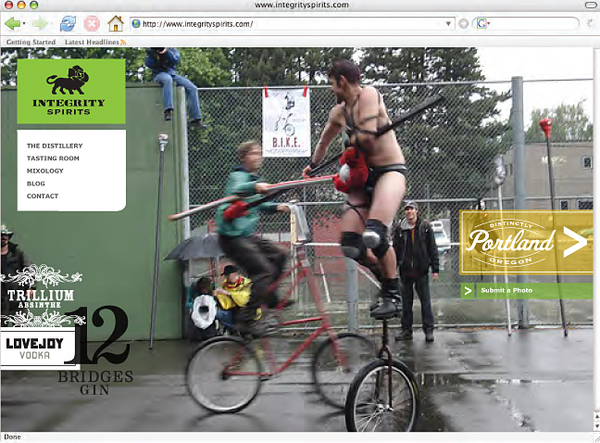 Concept 2: "All About Integrity"
This concept focuses on the product itself, and the wonderful mixology that could be. New drink recipes would be published and given creative descriptions and custom artwork. Users would be encouraged to submit their own recipes. The recipes would be tested and published if deemed worthy. Each year the "best of" could be collected and released as a book for purchase.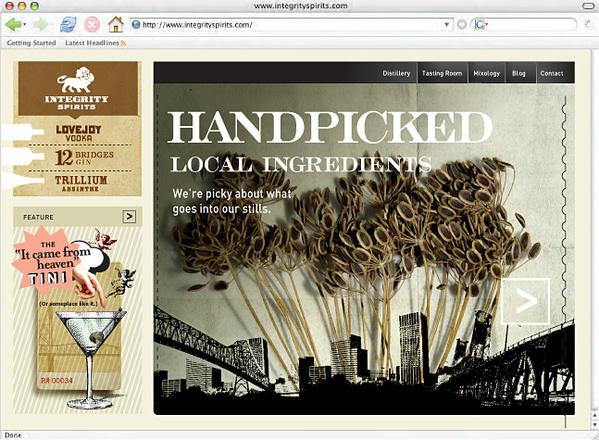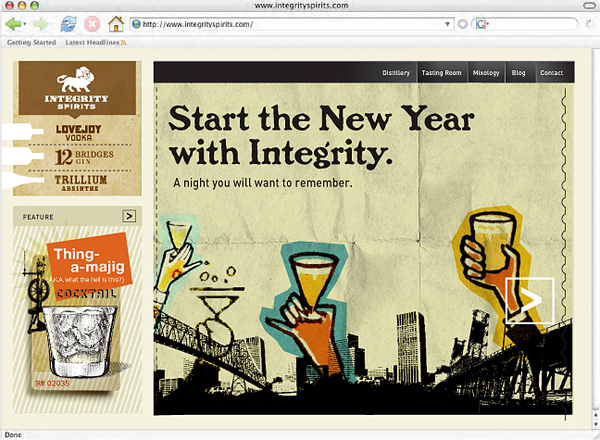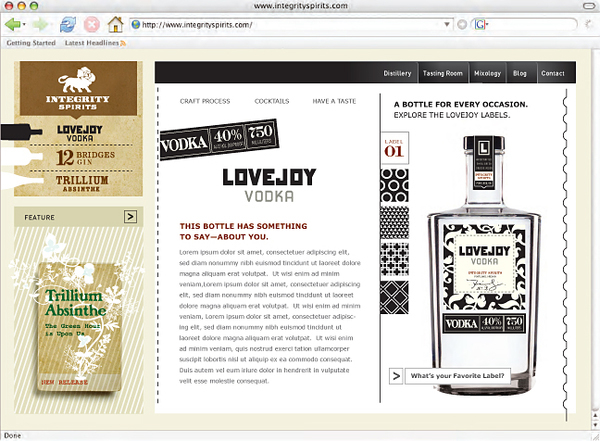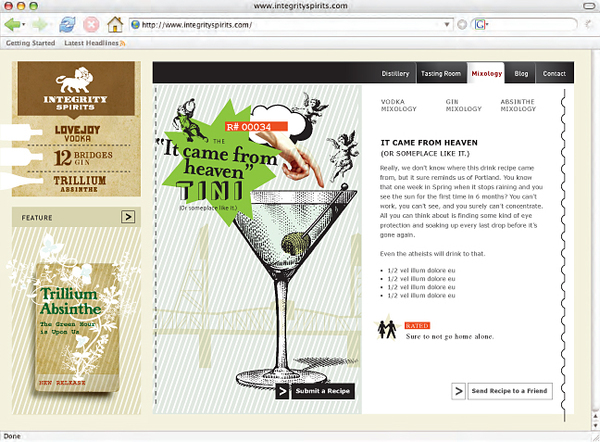 Concept 3: "Hand Crafted"
This idea incorporates a high level of user participation and a style that is distinctly "hand done" like the Spirits themselves. Roll over stories would be hidden in the collage as "easter eggs" for the user to find.

Users would be allowed to comment and vote for upcoming label designs.

The site could also be used to gauge consumer interest in next generation flavors or products.