The brief was to take the existing bare-chested man theme forward into an edgier, more aggressive area of corporate dressing. The campaign was aimed at junior- to mid-level professionals and businessmen. We adapted some of Sun Tsu's quotations to express the thought, and the visual depicts a corporate samurai.
Creative Director: Shabnam Sirur
Copy: Shailen Sohoni/Shabnam Sirur
Photographer: Prasad Naik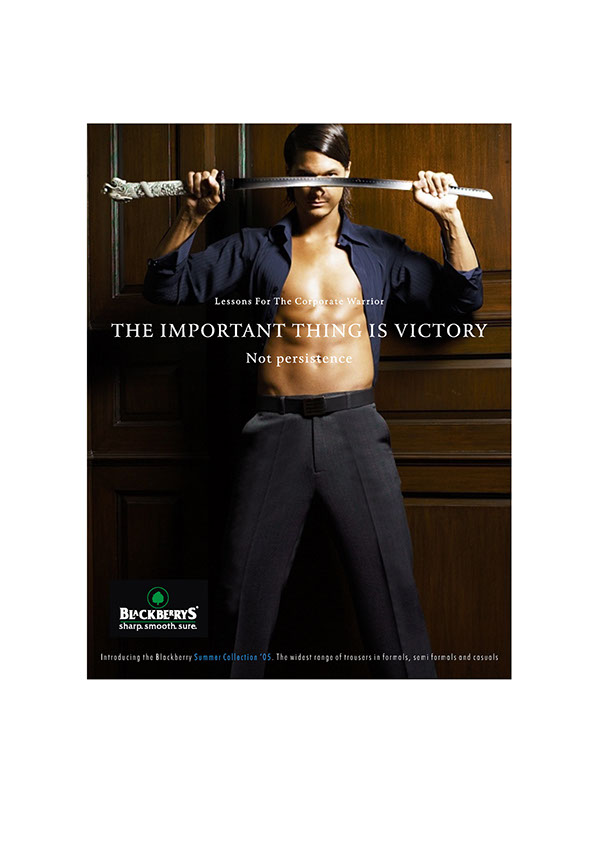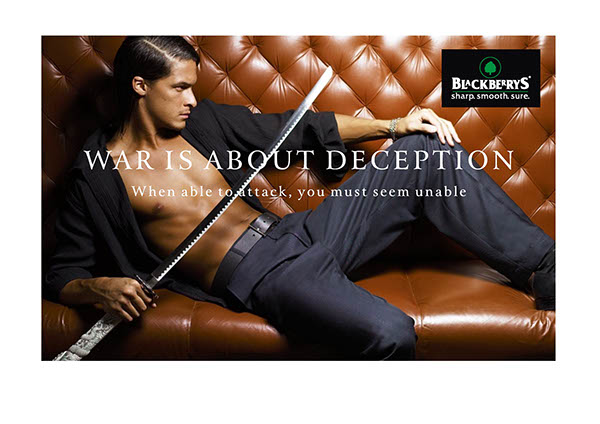 Indigo Nation, Madura Coats
A campaign to showcase the client's summer collection and theme. The Khaki Club was meant to be a long-term story with constantly updated styles depending on trends, colors and cuts -- especially since Khakis are 'essentials' in a young man's wardrobe -- but turned out to be a one-season campaign. The project included in-shop branding and several collaterals like tags, shopping bags, signage etc.
Agency: Saatchi & Saatchi, Bangalore
Creative Director: Shabnam Sirur/Ronnie Wadia
Photographer: Prabuddha Das Gupta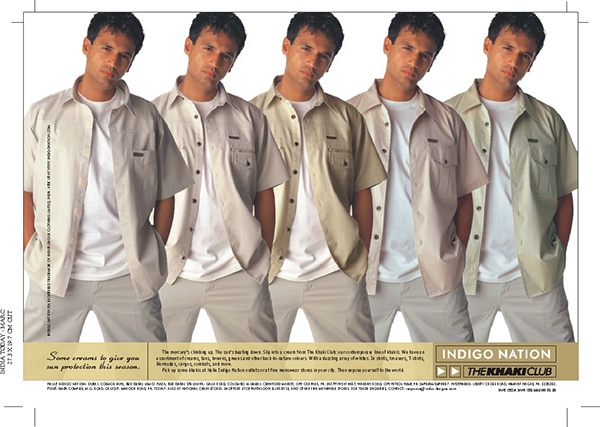 Marcco Ricci shoes
Since we decided Mr. Sanjay Dutt was to be our  brand ambassador, we attempted to repackage his negative public persona in a new light in the advertising campaign. His partly soft and partly gruff personality seemed to fit our rendition of him as a stylish Italian don. The outdoor campaign launched in Mumbai created enough of a buzz for the client to be charging a premium on their  cool shoes. The campaign involved brand identity development (logos & packaging) print, events, outdoor and in-shop branding.
Agency: Jump Design Inc
Creative director: Shabnam Sirur
Copy: Shabnam Sirur
Photography: Ashok Salian