Vespa/Aprilia pre-launch concepts and activity
The print ads are a series that were conceived with the objective of creating maximum footfalls for the Piaggio stall at the Mumbai motor show, bearing a positioning for the product in mind. Released in motor-specific magazines and dailies. The audio visual was created from scratch footage and other found sources. This is here to demonstrate my ability to create something out of practically nothing. A project that was conceived and finished in 36 hours.  It helped create a solid brand image at the research clinics where it was exposed to potential customers. The response helped build confidence for the client in relaunching this brand in India, shedding its old negative associations  with LML in the process.
Creative Director: Shabnam Sirur
Copy: Shabnam Sirur, Vikrant Dange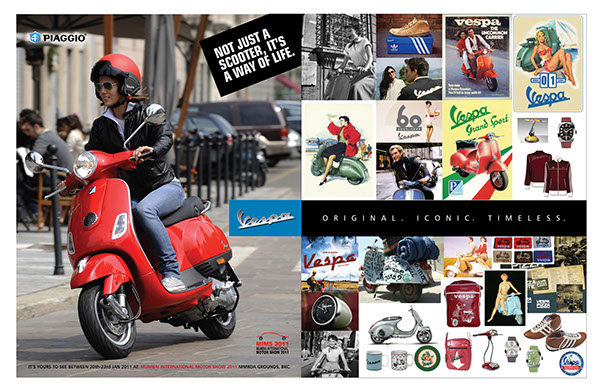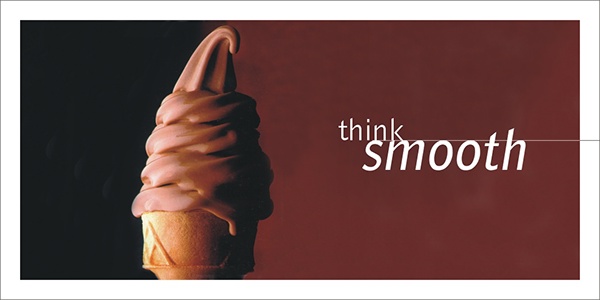 Hyundai had invested crores of rupees to introduce its brand new mid size sedan as its answer to Maruti's highly popular Esteem model. While the earlier campaign built high visibility for the brand, off take was poor. After doing a quick dipstick we realised that the customers liked the looks of the car but were unsure of any benefit/value. We went on a test drive and found that this car was not just slick on the inside out, it was also a very smooth ride. We conceptualized this high gloss campaign to complement the insight. These are a set of teasers we designed for outdoor and print.
Agency: Saatchi & Saatchi
Studio assistance: Prabhakar Bolar

Bridgestone Tyres
The first ad (smiling tyres) in the series was designed to address any adverse reactions to the overhyped Firestone tragedy in the U.S from 
OEM's in India. The next set of creatives are unpublished speculative works done with the hope of getting the client to build a brand new marketshare. Towards that we had proposed they look at the tyre replacement market as no one else was in that space. 
Agency: Saatchi & Saatchi
Copy: Ronnie Wadia, Shabnam Sirur
Studio assist: Prabhakar Bolar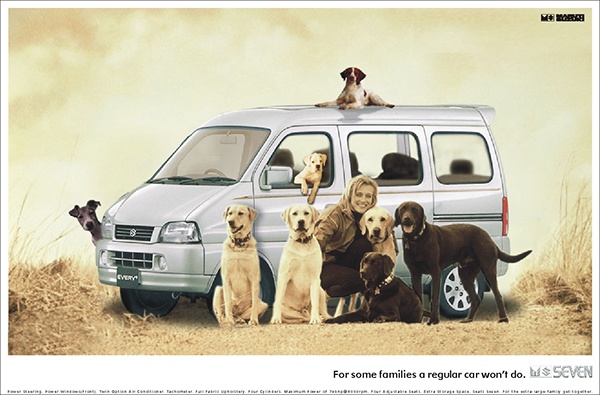 Tata Safari
This poster campaign ran in Europe and served as a launch of the product when Tata decided to export a small quantity to some countries in Europe. Done and released for Tata Exports division.