Women in Film
Extended Major Project for BA (Hons) Graphic Design

Images created by overlaying several film posters, placing the face in the same position and thus conveying average portrayals of on-screen beauty.
Original posters courtesy of the IMP Awards.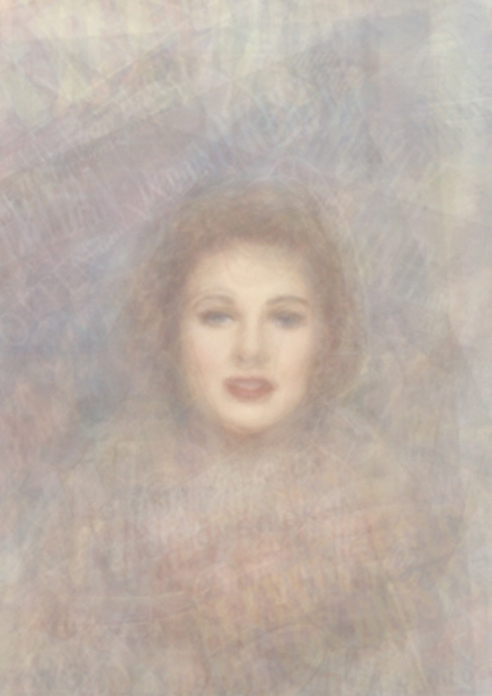 After reading the
study by Stacy L Smith
, who analysed the 100 top-grossing movies of 2007, I created a poster visually representing the ratio of male characters to females in popular film. The male portrait is made up of 70 posters each at 1% opacity, whilst the female portrait has 30.
I turned this into a pair of flipbooks, with each page showing a different poster. This allows the viewer to watch the layering process in motion and illustrates the difference in actor numbers with the amount of pages.
Images used from
IMP Awards
and
iMDb
.