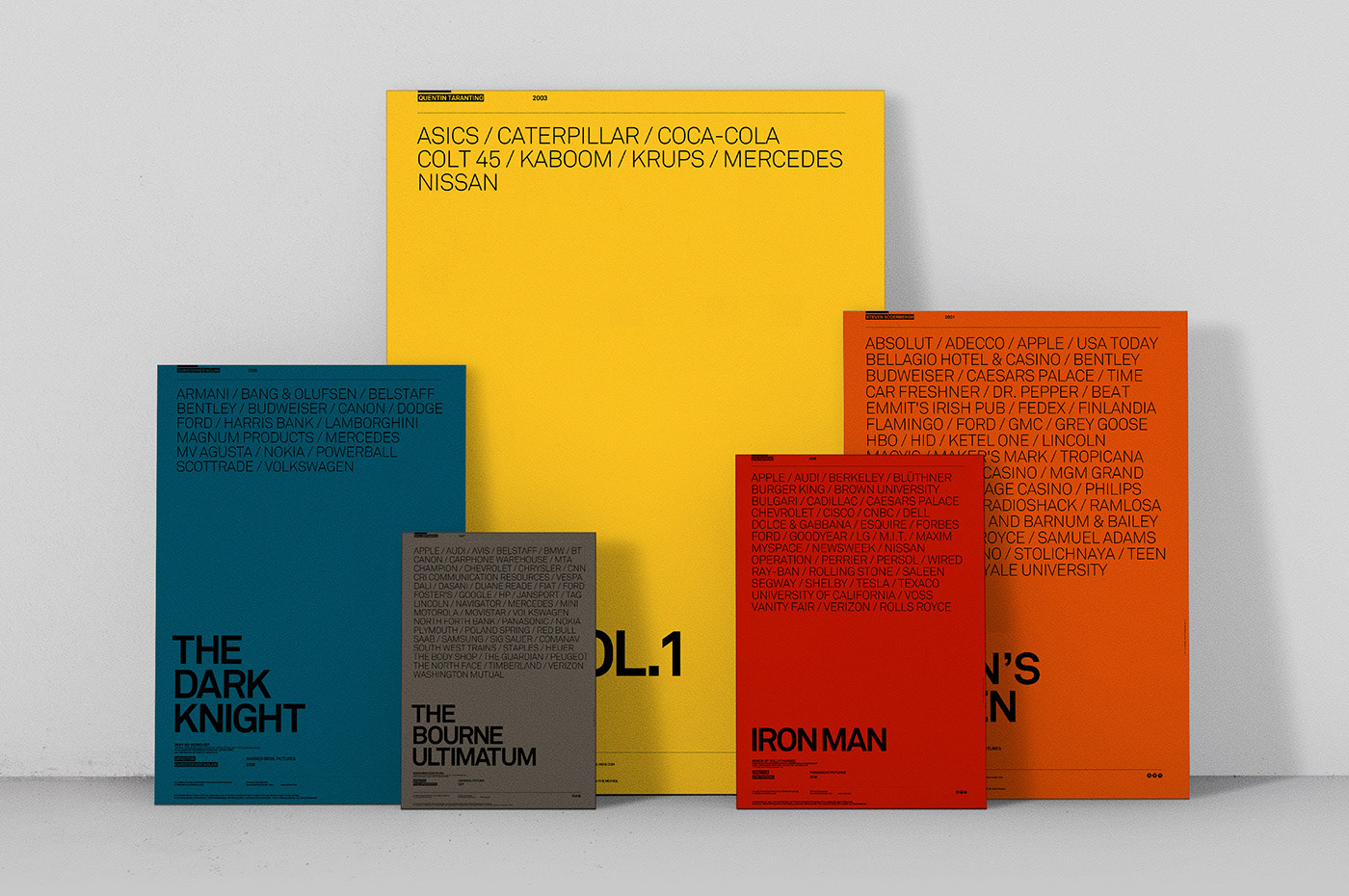 Who has the leading role?
Did you buy a product after watching it in a movie? Did you feel the pride of owning a product while seeing it on screen? In 'It's A Wonderful Life' (1946), they showed National Geographic magazine a few times. So it began pretty early. Then in 1953, Audrey Hepburn was seen riding a Vespa scooter in 'Roman Holiday' and in the Bond series, Sony, BMW and Ford were advertised majorly.
In my alternative movie posters, I show all brands in the movie, who has the secret leading role in the movie. You can find other information such as the movie name, director, plot, release date etc. too, not only brand list on the poster.
​​​​​​​