Pump Street Bakery
Real bread and slow food

The packaging designed for Pump Street Bakery Chocolate bars was featured in Wallpaper* magazine when the dark bars were the
winner of "Best Chocolate" in the Wallpaper* Design Awards 2014
.
More photos of the packaging will be up soon, scroll down to see a few images, screenshots of the website www.pumpstreetbakery.com and Cedric the mobile bread van.
Pump Street Bakery is a father and daughter team based in Suffolk, dedicated to baking and serving real bread. The identity brings together the feminine, personal touch of Jo through hand-drawn type based on elegant French confectionary packaging and the solid, honest breadmaking of Chris, her father.

Traditional signwriting on the side of the bakery sits perfectly with the atmosphere of the 15th Century village square where the Pump Street Bakery is based. Pump Street Bakery were also the winners of the 2012 BBC Food & Farming Awards: Best Food Producer.
Designing the graphics for "Cedric", Pump Street Bakery's mobile bread shop in a vintage Citroen, with graphics that worked when the serving hatch was both open and closed, was a great project. He's now a regular sight around Orford, Snape and the surrounding villages in Suffolk.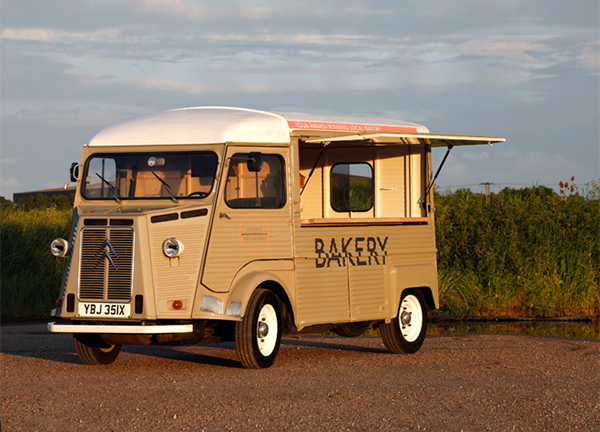 The site was built by the very talented team at
V4 Technical
.