Campaign Xmass Coca-Cola http://navidad.cocacola.es/besos/

In order to wish a Merry Christmas to people within the framework of the global campaign The Happiness Factory, we decided to give Internet surfers moments of happiness with kisses from our friendly interactive kissy puppies, whose efforts can be traced on an interactive map of Spain and the rest of the world.

Our kissy puppies were also at Facebook, giving out kisses on the social network, generating interesting rankings of those who received most kisses, those who gave most kisses and those whose kisses covered most miles. The campaign also used Rich-Media banners and applications for Messenger.

In the end, the Christmas campaign was a great success, with more than 80,000 kisses across the five continents, travelling a total distance of 4,975,140 miles (8,006,342 km), equivalent to 170 times around the planet, and millions of downloads on MSN.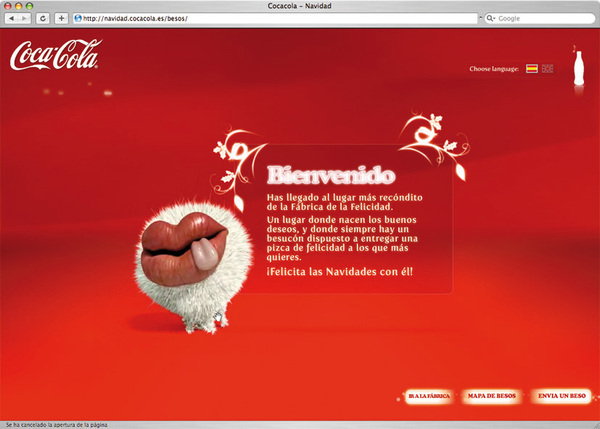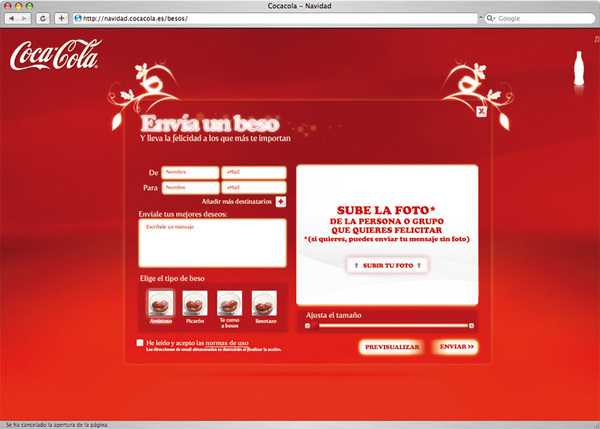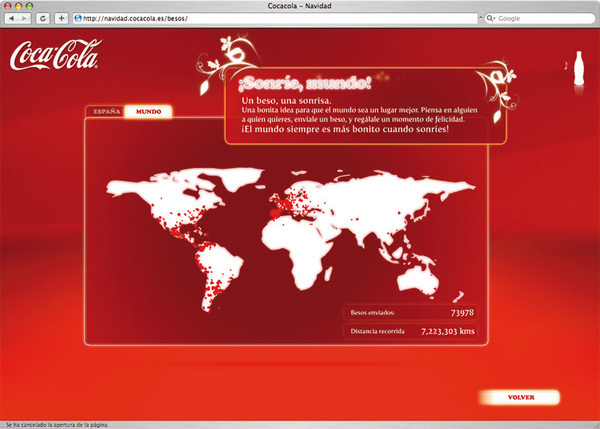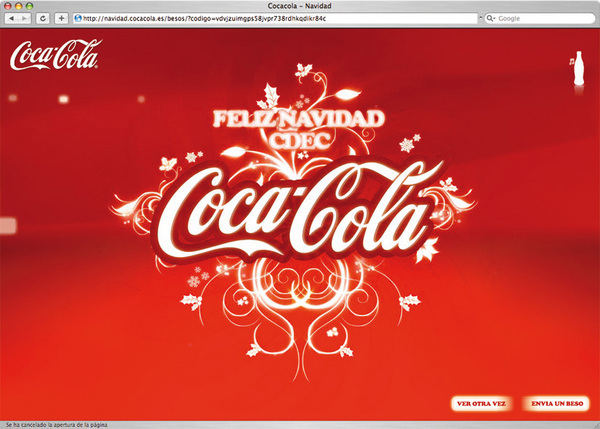 Credits

Creative director: Hugo Olivera
Copywriter: Dan Manases Perales
Art Direction: Miguel Angel Salcedo, Fran Perez y Teresa martinez

Planner: Martin Redigolo