Hi. The idea of this project came up when I was watching some premier league game. Why do not make a series of illustrations of football players with the same number but from different teams? Why not? Well, I picked up Wayne Rooney, Ronaldinho and Wesley Sneijder. Apart from they play with number 10 they have something more in common. They are great football players and they wear Nike shoes. All illustrations are in A4 size.

Enjoy!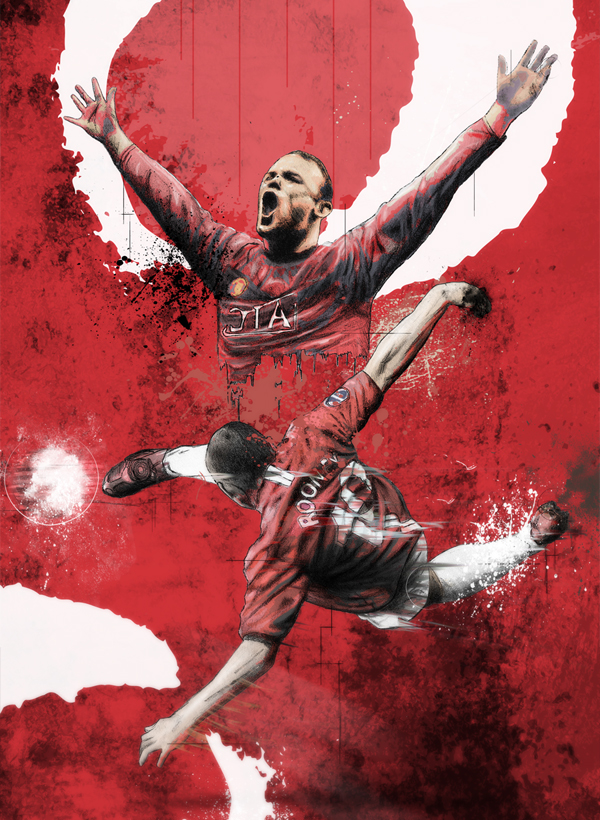 Here are some original drawings.

And here is some bonus stuff and alternative color versions.