Design a structure or environment showcasing Honda's rich and diverse credentials and establish them as a company that society wants to exist. 
​​​​​​​Honda has a lofty and challenging ambition; to be a company that society wants to exist. When you think about it that is some challenge. 
They are now working towards the next question and the next challenge: how do we meet the needs of society in the next twenty years when no one knows what those needs will be?
The challenge for this brief is to create an environment that will invite people into the richness and depth of the Honda organisation and give them an understanding of the organisation and it's future ambitions.
I have created a space thats interactive. Interactive simply by touch, the longer people spend in the tunnel on their journey, the more the narrative plays out. Assisted by sound and image, the tunnel is built from LED screens and the instal can change due to country and aim. the visuals are to represent things Honda have done that have inspired other areas of thier bsuiness and the lives they have chnaged. They really are a company the world needs. I am a massive fan of Honda after this work ... Thanks Honda !!
Time periods of interaction: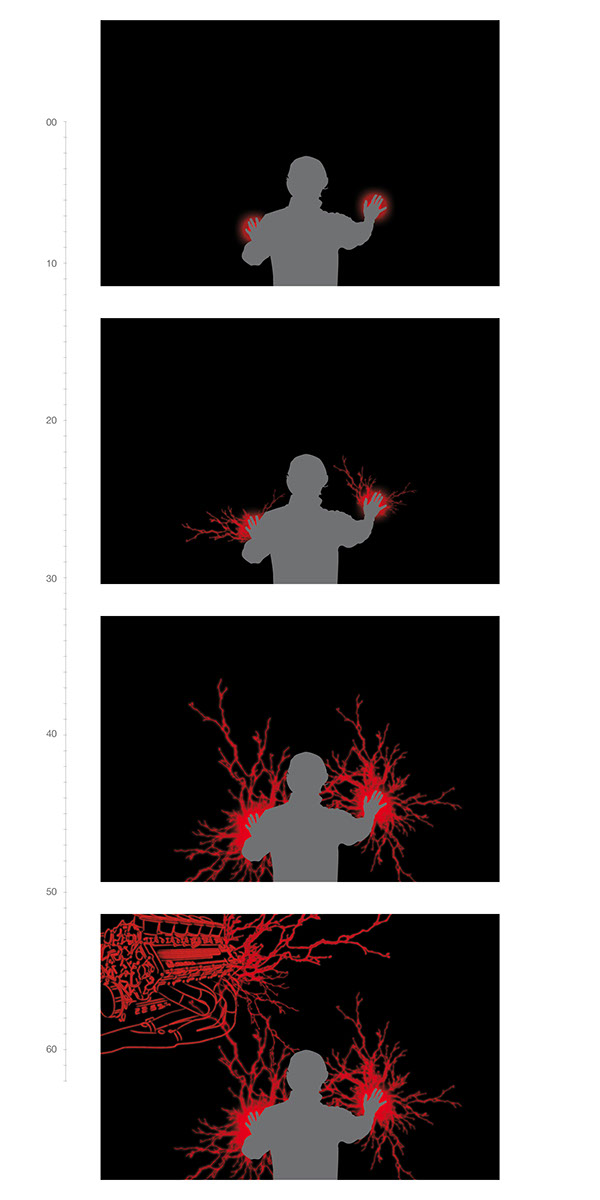 Narrative example: 
History narrative (All narratives can be edited and created to suit best needs at time of installation)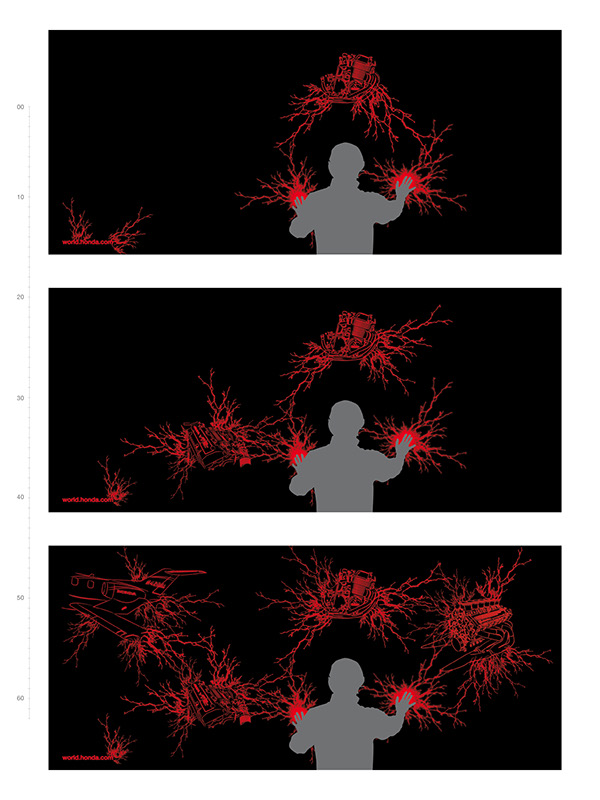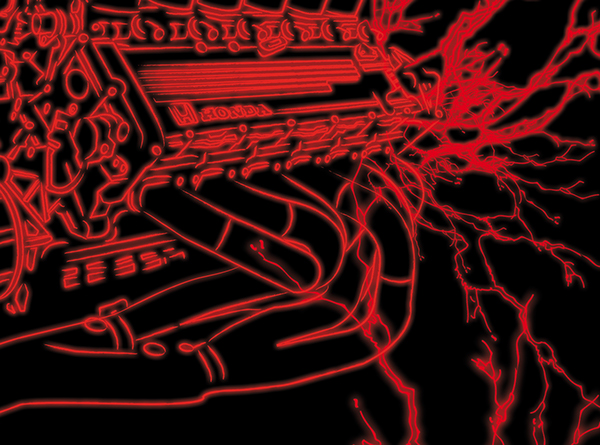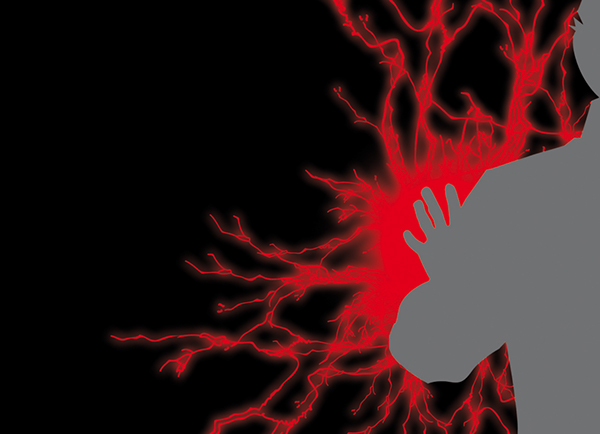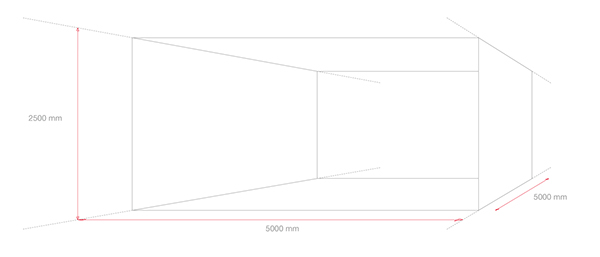 The tunnel is to be installed in current public foot tunnels. For example underground tube stations, road highway tunnels and fly over walkways. The featured area is 5 meters wide, 5 meters long and 2.5 meters high. All installations can be fabricated to the size of the constructed tunnel.