1. The Huia Show
Screenprint
I came across this quote while researching my earlier print Sing:
"While we were looking at and admiring this little picture of bird-life, a pair of Huia, without uttering a sound, appeared in a tree overhead, and as they were caressing each other with their beautiful bills, a charge of No. 6 brought them both to the ground together. The incident was rather touching and I felt almost glad that the shot was not mine, although by no means loth to appropriate 2 fine specimens."
– Sir Walter Buller
(From The Penguin Natural World of New Zealand by Gerard Hutching.)

That inspired this print, called 
The Huia Show
. I wish those who eradicated the Huia had been more considerate, as I would've liked the opportunity to listen to the Huia's music and watch them perform. I'd be happy to do their gig posters too.
This series is screen-printed on cream 216 gsm 

Environment

 paper, which is made up using 30% post-consumer recycled fibres, which are visible in the stock. All are hand-signed and embossed in editions of 35–70, 500 × 750 mm.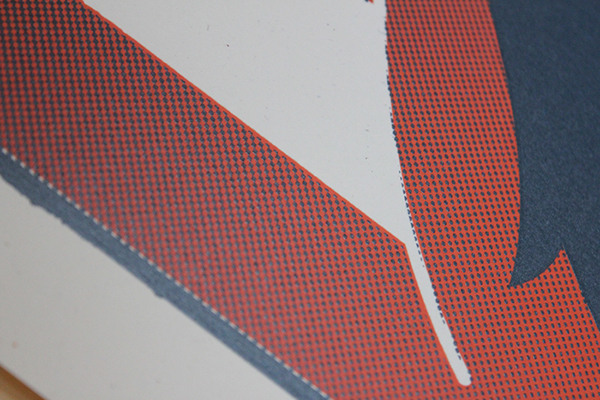 2. Kōkako Come Back
It would be nice to think the Kōkako have made a Comeback, but having never seen or heard one, I'd just like them to Come Back. This edition is split into two colourways – one for the blue-wattled North Island Kōkako, and one for the presumed-extinct yellow/orange-wattled South Island Kōkako.
Screenprint
Once unceremoniously 'expatriated' from New Zealand's mainland and exiled to perform only on small islands, the Tīeke (Saddleback) has yet to fully recover to tour its homeland once again. Unlike the Tuī, Kākā, Kererū, Riroriro (and even Karearea!) that regularly fly past my window, I'm yet to spot a Tīeke.