OAT - 
The Shoes That Bloom 
Introducing OAT. The first biodegradable sneaker in the world. Once done walking your walk, put them in the ground and they will not only degrade into nature. They will also bloom because of the seeds embedded in the shoe. Cradle to cradle at it's best. 
Introduction of OAT shoes
Amsterdam Fashion Awards 2011. 
An iconic show where models walked almost naked over the runway pushing a blooming oat shoe.  
Second place at the Award show.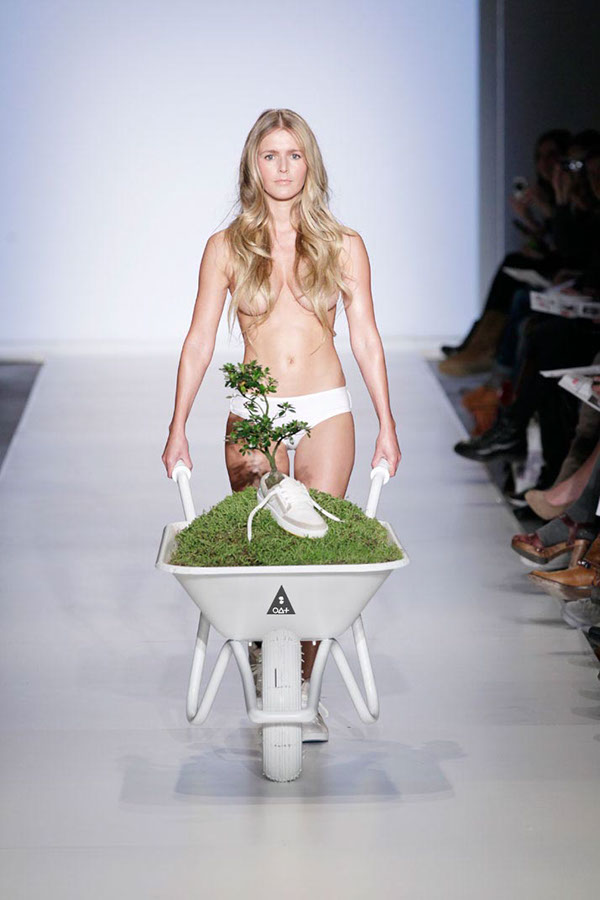 Shop Window Installation
Tom's Skate shop, the first shop who placed an OAT order got a surprise.
We burried the first pair of shoes in their shopping window.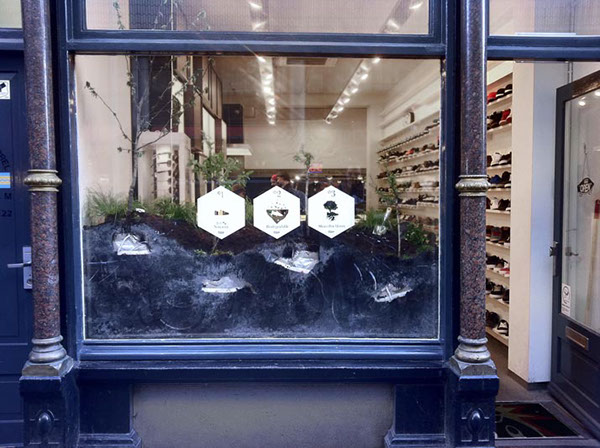 The 2012 Digital Lookbook
Using a classic botanical book to explain the "Shoes that Bloom" concept. 
On an iPad, app so there is no printing needed.