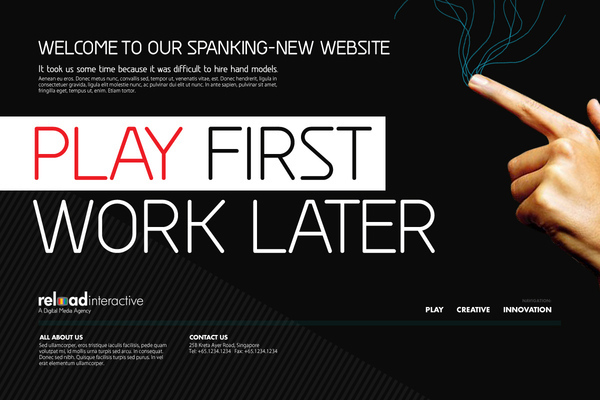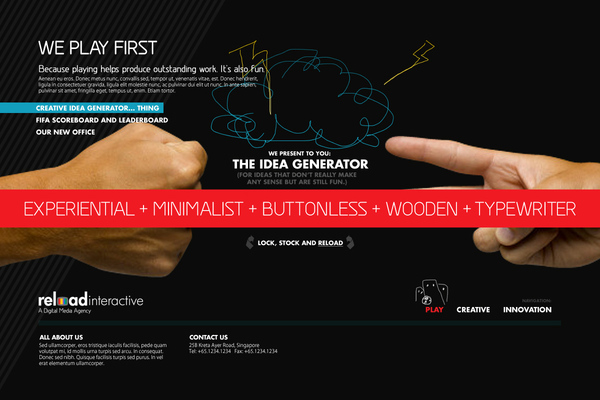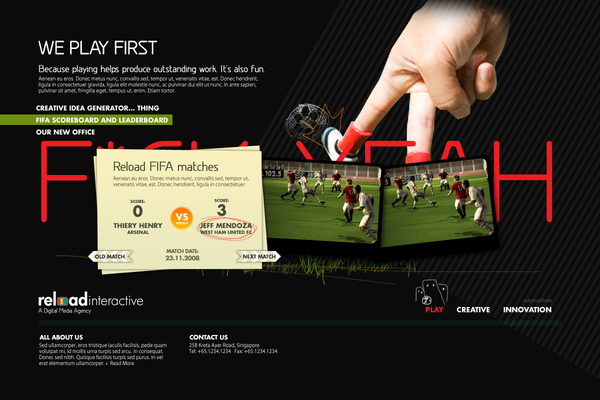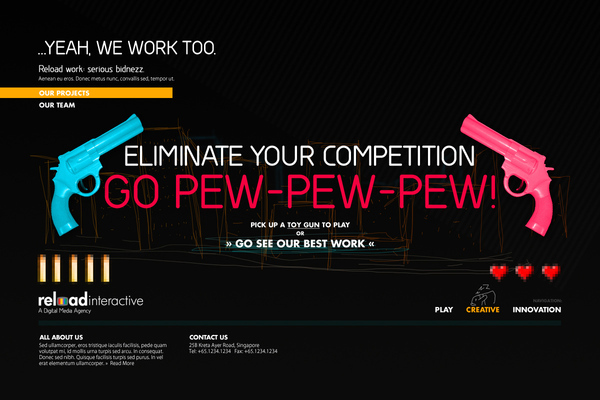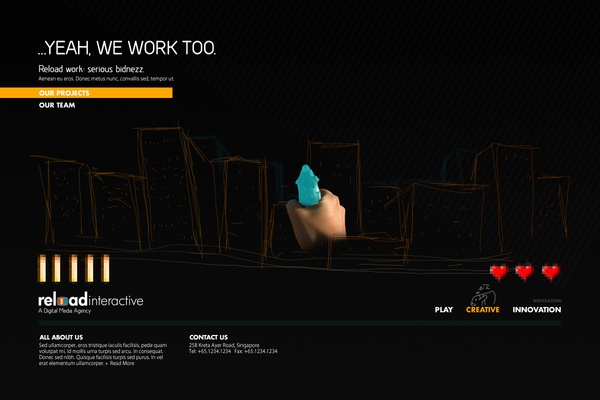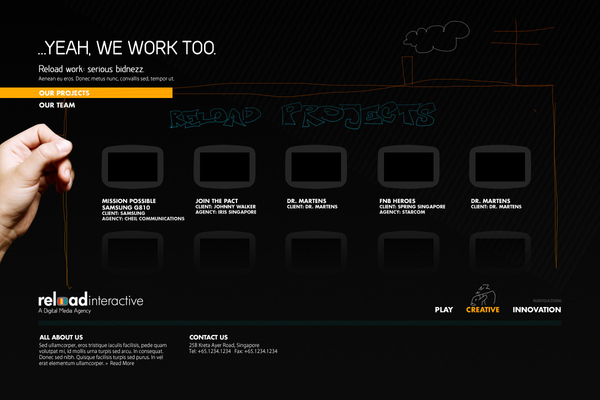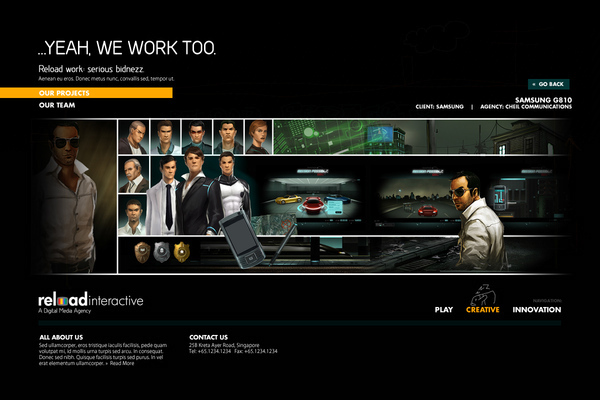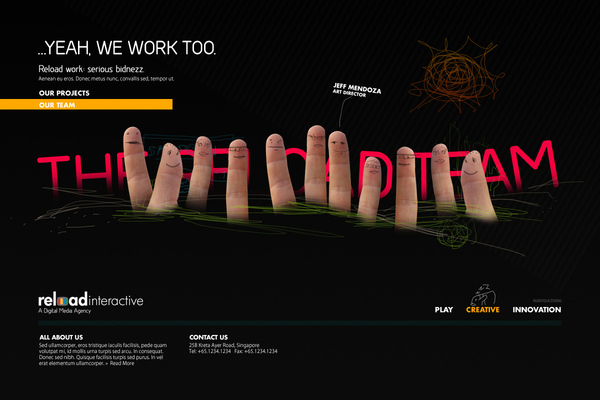 Play First, Work Later


I worked in a small (but kick-ass) design agency in Singapore called Reload. My first and last project with them was their company website. My task was to art direct and conceptualise this project.

So I was new, and I didn't even know what reload means to them: is it a reload of ideas, passion, gun-shooting, or just to sound cool. I had a long thought about it until I saw the words written on the office wall: "PLAY FIRST, WORK LATER" so with that, I guess you get my drift.

The result of this cockneyed approach is what you are seeing above and what you might be seeing in the future. Creativity is random, it doesn't come in a specific time, it is formless, raw, human, and a lot of other things. I tried so hard to portray this in the project and using fingers, hands to portray the essential truth about interactive work in the most basic metaphors.

It is a risk we took to make the website, making it look like it was slapped by a tornado. But it works.