ROOTS / MUTDESIGN / 2011
Designer_ Alberto Sánchez
www.mutdesign.com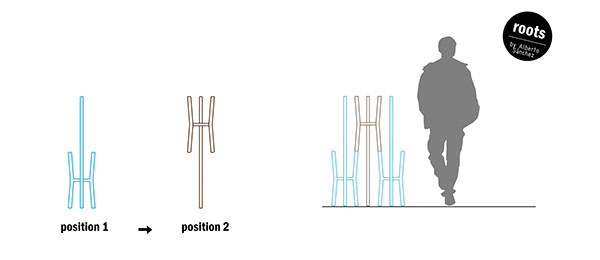 In this way, ROOTS is the ideal solution, as much for designing a small, cosy kitchen garden at home as for a curious vertical garden or unusual separator between different areas inside, outside or in public places. 

This new collection of flowerpots, with a structure made of beech wood, offers the option of completing the composition with ceramic flowerpots, side tables and metal lamps, a mounted combination of materials that fuses the three noble elements, giving this design a simplicity, purity and elegance, as formal as it is visual. 

In their own way, the lamps that are added to the different legs of the structure, thanks to simple clips, permit the projection of lights on the plants, in this way generating original shadows with forms of vegetation, that create a very special atmosphere.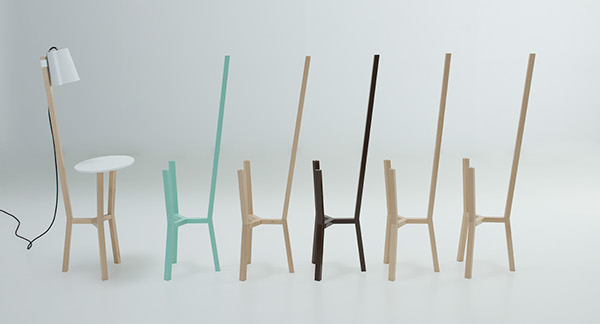 ROOTS / MUTDESIGN / 2011
Designer_ Alberto Sánchez
www.mutdesign.com
ROOTS / MUTDESIGN / 2011
Designer_ Alberto Sánchez
www.mutdesign.com
ROOTS / MUTDESIGN / 2011
Designer_ Alberto Sánchez
www.mutdesign.com
ROOTS / MUTDESIGN / 2011
Designer_ Alberto Sánchez
www.mutdesign.com