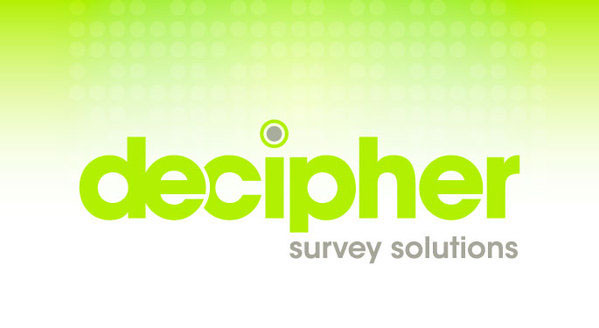 After acquiring Forefront, market research company Decipher approached Version-X to do a complete overhaul of their corporate identity and services branding, including logo, collateral, website, and marketing materials.  Due in part to Version-X's efforts, Decipher's new business acquisitions increased by over 50% from the previous year.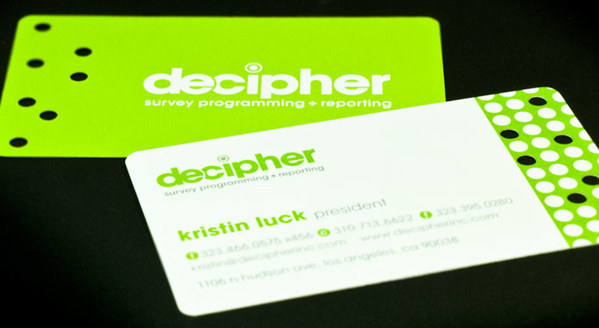 Business card for Decipher. Since programming is a large part of Decipher's offerings, holes were die-cut into the cards to evoke old programming punch cards.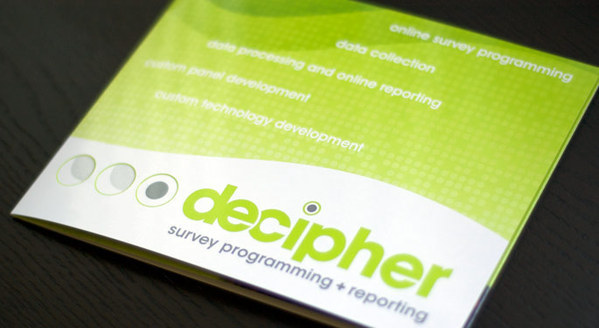 Direct mail piece for Decipher.  In order to have the mailer stand out from the vast amount of mail that most people receive, the mailers were designed larger than most mailers, printed on heavy card stock with a high gloss coating, and an embossed front cover.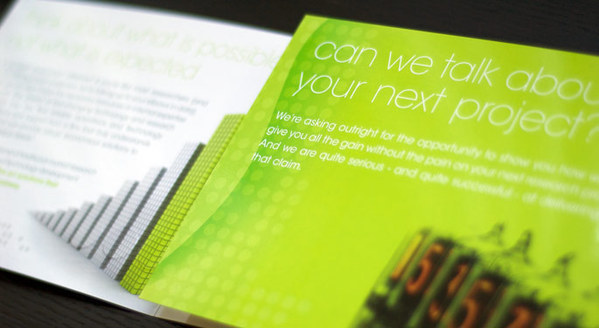 Interior detail of direct mail piece for Decipher.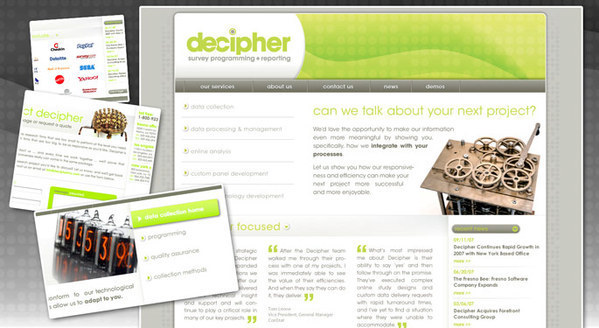 Version-X re-designed the Decipher website to create a more user-friendly and engaging experience for visitors. The standards based site heavily utilizes AJAX techniques to simplify content presentation and avoid jarring page refreshes. To view the site, click here.