Nokia. 
Every message brings us closer.
Global campaign introducing the E5 an C3 phones 
To enforce the messaging message we used one of the oldest messaging
materials availeble, Paper.  All the sets are hand crafted.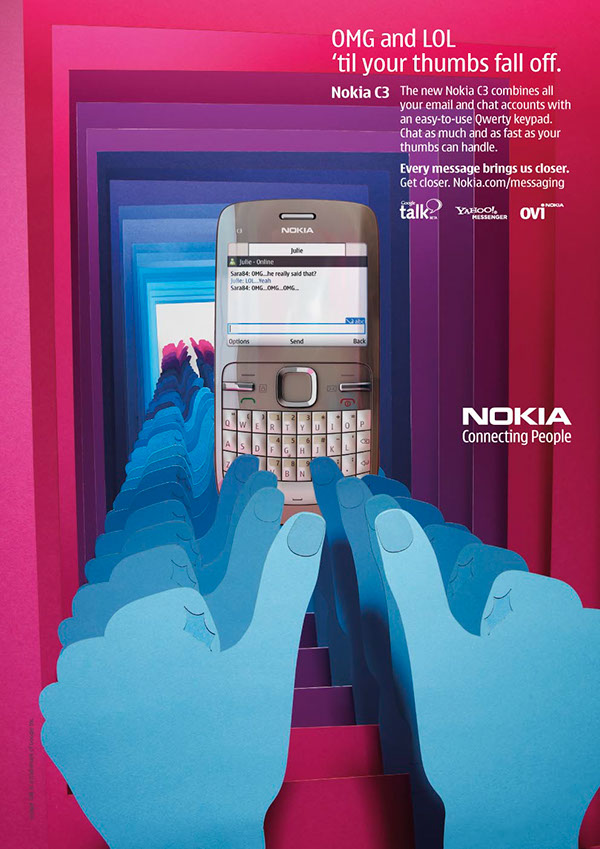 Digital.

 
Create a real book from the messages between
you and your best friends.

Every message brings you closer.