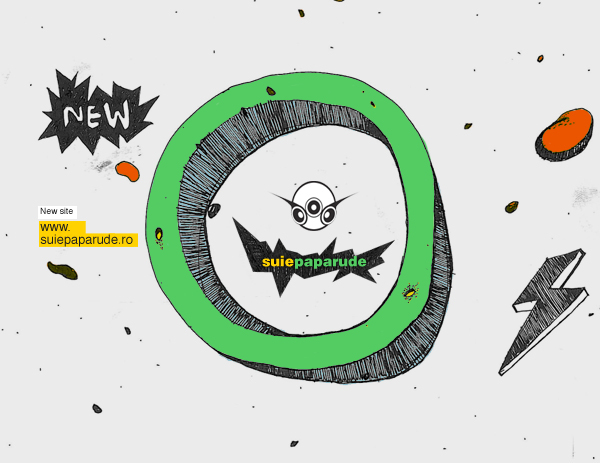 The guys from Suie let me do this crazy website. They just wanted to go crazy with this one.
This is an experimental project.


www.suiepaparude.ro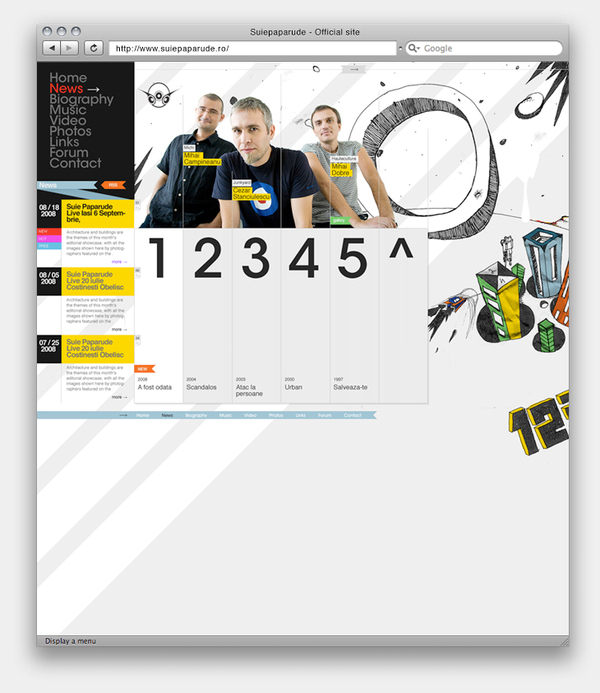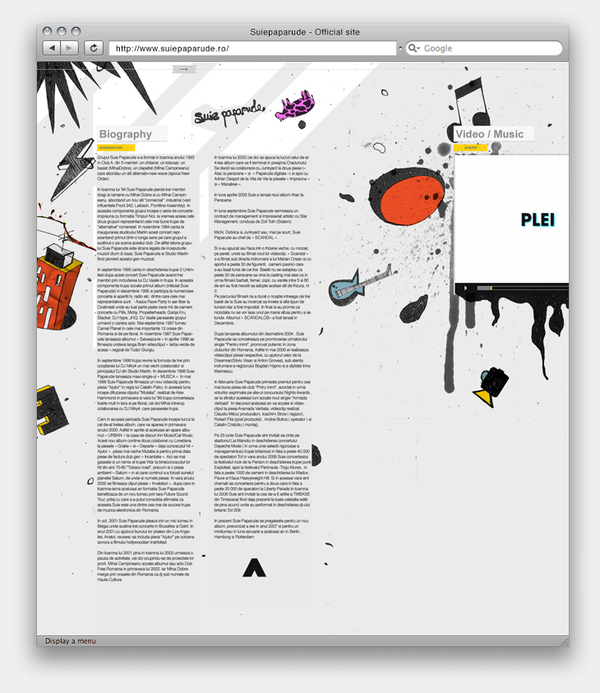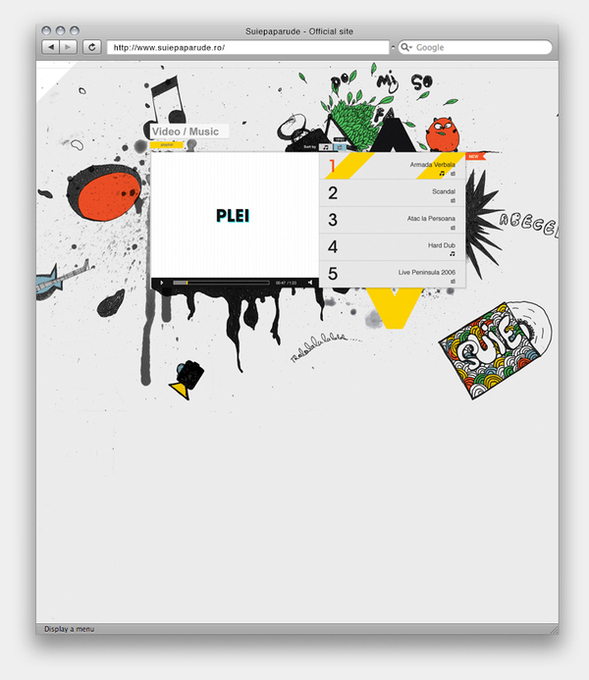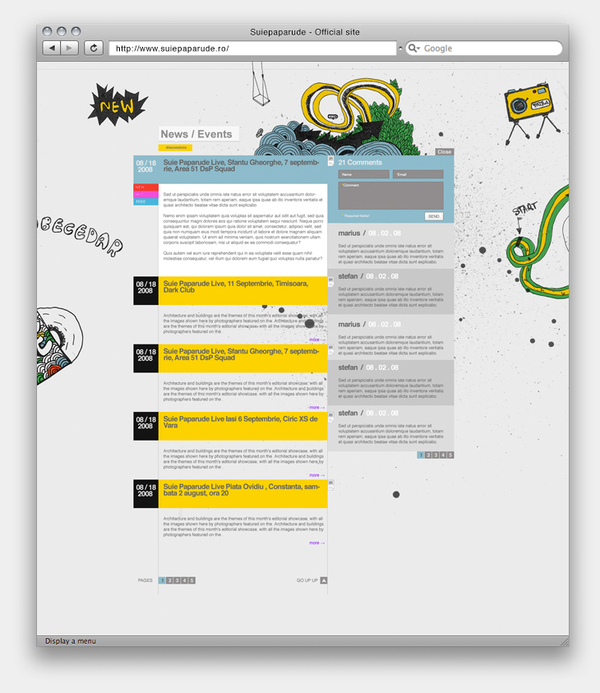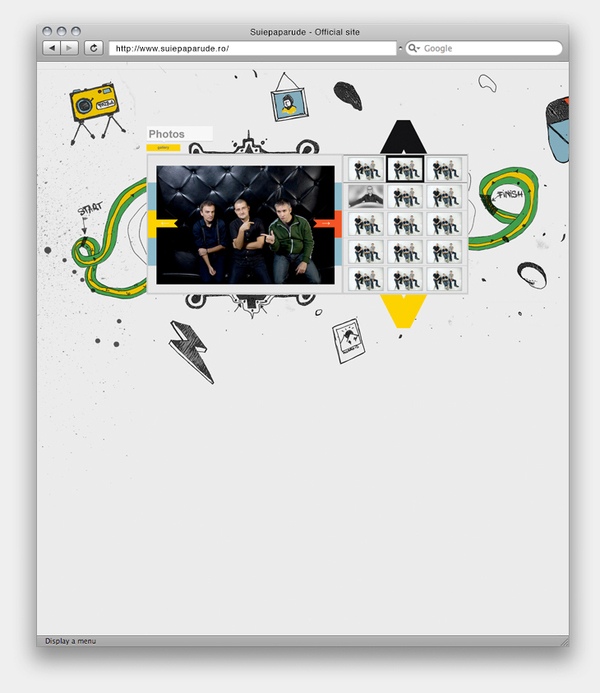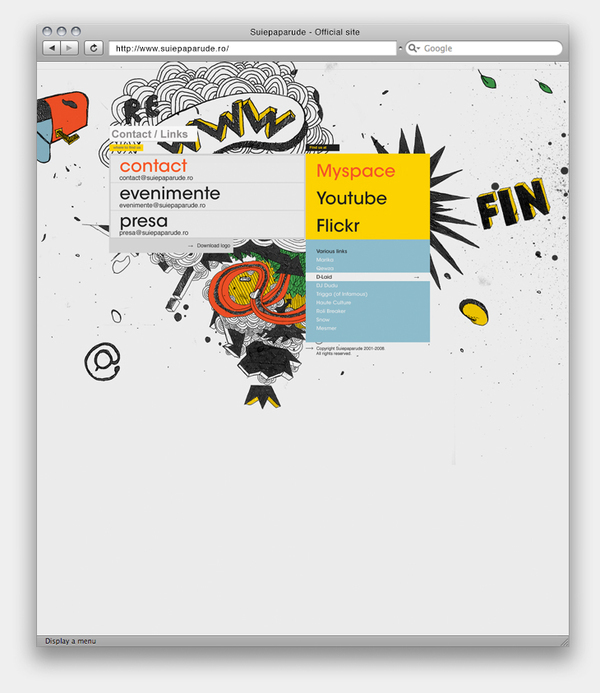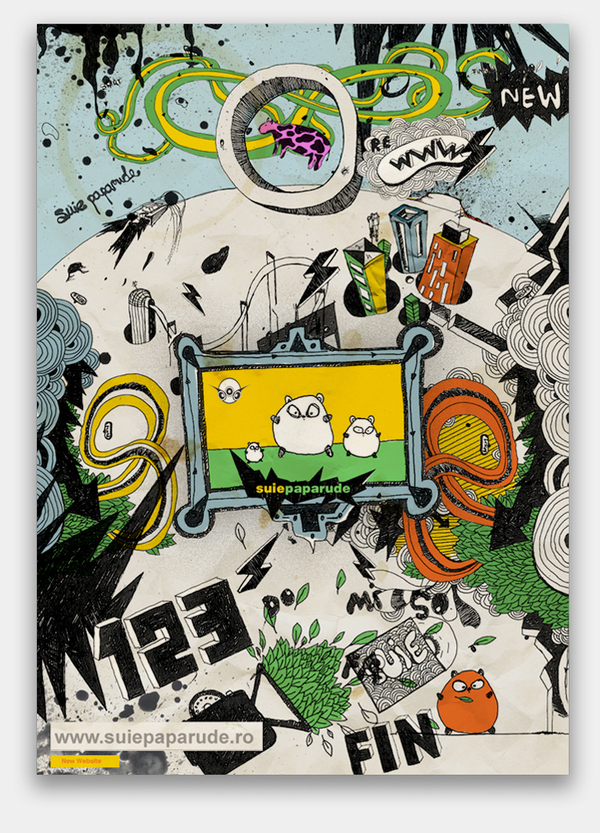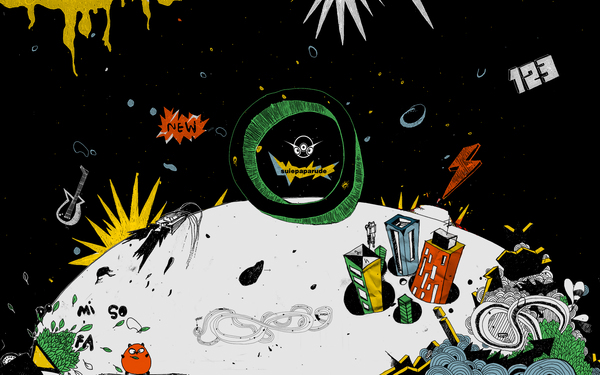 Because I see lot of you are curios about the development process, here comes the answer, I am not a developer I've done the design and the whole idea behind but the rest of the development is made on my studio - Atelier.105 by  Edi & Imi, two creative guys. Because of the TmBase Festival we need to launch it yesterday but we still need to finish some details soon. Keep in mind that is an experimental project so don't come with usability problems because the main idea behind this project is to experiment a bit, to see the reactions of the people and how it goes; to be sure that people around the internet are prepare for the next generation websites. It was a sweet project and kinda of hard because we still need to keep some usability because suiepaparude.ro has a lot of visitors.
Hope you love it as I do and thanks to my lovely team for the effort.