Gasmask Angels - Conceptual Vector Art
Ongoing personal project

The Gasmask Angels series is a personal project which I've been adding to for the past 4 years. It originally started as a way to push myself and try new things with one piece, however I have revisited it several times since as I have began to learn and try additional styles, tools and ways of working.

The concept behind the GMA series is life when the world is coming to an end. It's of the loss of hope, health and fortune. Although everything in the pieces have a story behind them, the wings are more of symbolism of death than of any story telling element.

All pieces, bar the original, are 100% vector without raster effects such as blurs, created in Adobe Illustrator CS to CS5 using stock references as bases, most times modified in Photoshop first for reference purposes only.

As I've progressed, I've been keen to associate myself with the Hope Tomorrow piece, the butterfly and GMA involved as part of my online identity.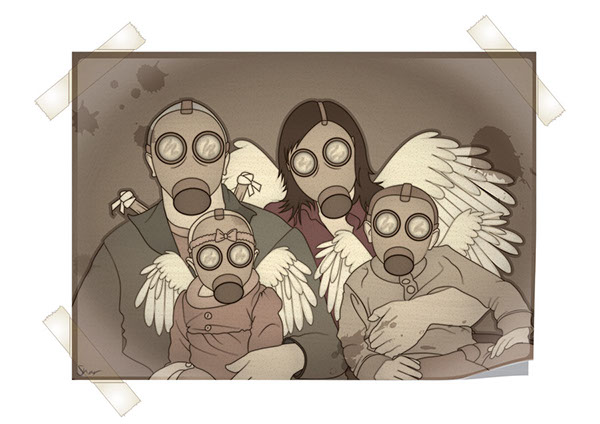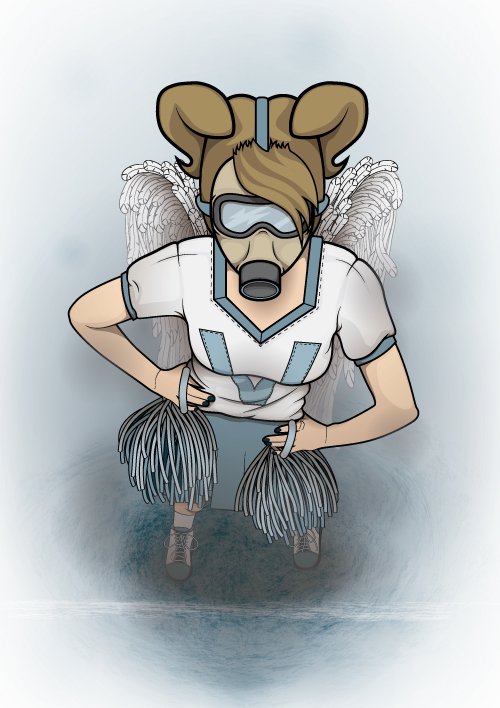 Although the Gasmask Angel series is not my best work, it is something I've personally enjoyed as it's helped me remain creative in not only putting together a piece but also the story telling behind it. I can't wait to add my next GMA to the series.