Aldeias do Xisto
The Schist Village Network
Part of more than a decade of infrastructural work, the Schist Village Network is a large, long-term project which has had an impact on the lives of the inhabitants and on the growing number of visitors of this vast territory surrounding the 24 villages.
The objective was to bring economic vitality to this very poor part of the country, to elevate self-esteem by celebrating their culture, to bring new and old generations together around valuable traditions.
The method was to unite a territory sharing many common features under one identity, in order to promote it as a tourism destination, a cultural stage with a year-round program, a human and landscape attraction through the unique groups of houses and their surrounding mountains. Ultimately, to bring a new cultural dynamism to people's lives, attracting new generations back to this region which was getting deserted.
The brief demanded that the winning proposal would gather a minimum consensus among a vast audience: project leaders, institutional partners, inhabitant representatives and local business owners. It was a tough process, especially because it touched a real territory and therefore, people's lives, to a degree.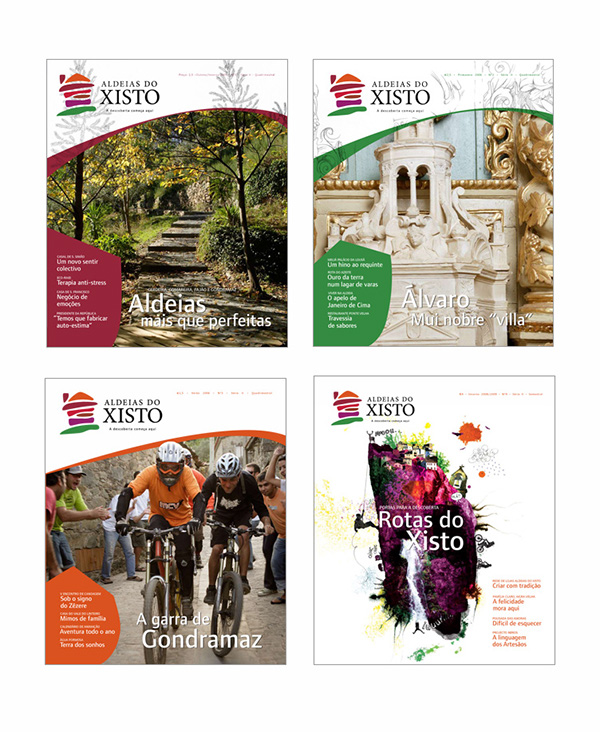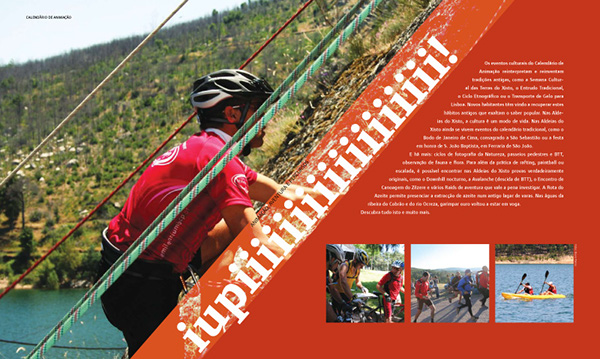 Poster for a yearly cultural festival.