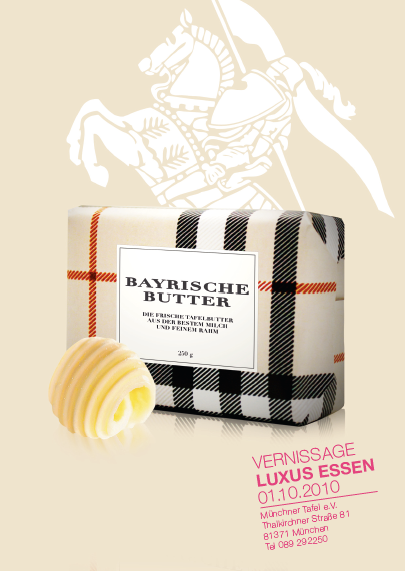 Challenge:
More than 180,000 Munich don´t have enough to eat. How can we gain money to provide them with food?


Idea:
We show the spoiled people in Munich, which is true luxury: Under the motto "Food is a luxury" we organized an art exhibition.

Implementation:
We designed promotional posters, which refer to our exhibition. During the exhibition, prints of the posters were sold. Also the entrence fee were donated to Münchner Tafel.