MISHKA x TRUTH OF A LIAR x BANDIT-1$M
teeshirt and snap back collab
Liars and sisters,
here is the result from our collaboration with MISHKA, TRUTH OF A LIAR and our official brand BANDIT-1$M.
To celebrate this amazing joint, we will organize a party in our studio here in Montreal, so if you are in town
please stop by to say hello, MIshka Guys will come especially from NY for it as well. For the ones who couldn't make it, no worries, we will put few pieces available online . Check the flyer below for the launch party details. Peace out!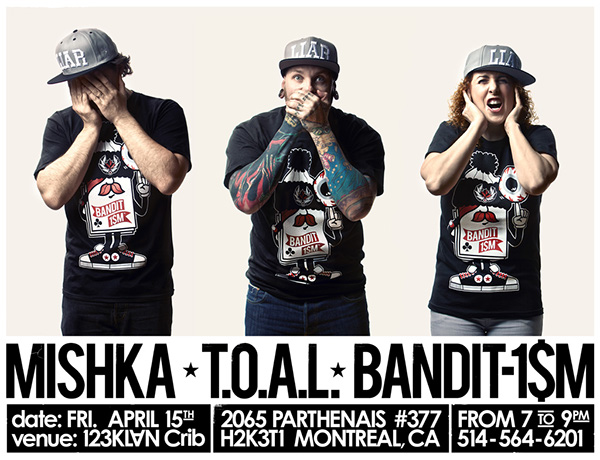 CREDIT PHOTOS: JF Mailhot