HeadHunter.ru
The well-known website changes its priorities
Issue: Everyone knows hh.ru as a  famous website with vacancies. But not everyone knows it helps you to build your career and develop.

Media: Bigboards on roofs so we suggest very simple solutions only. Easy to read. Easy to get.

Idea: We playfully transform some famous russian idioms to encourage people to build carrer with HH.ru.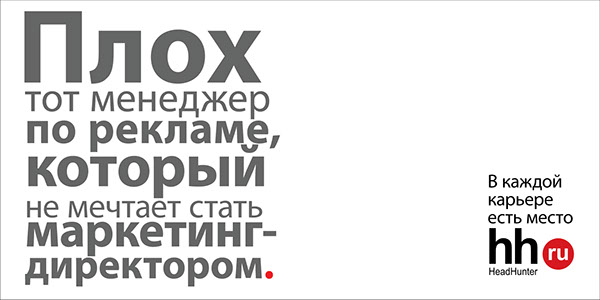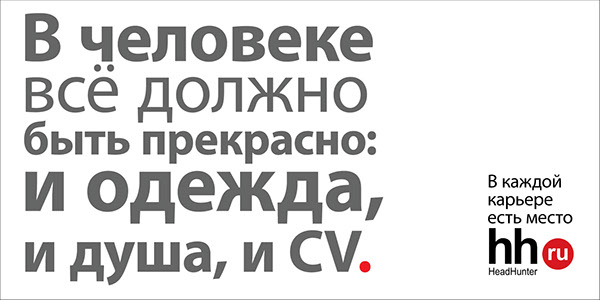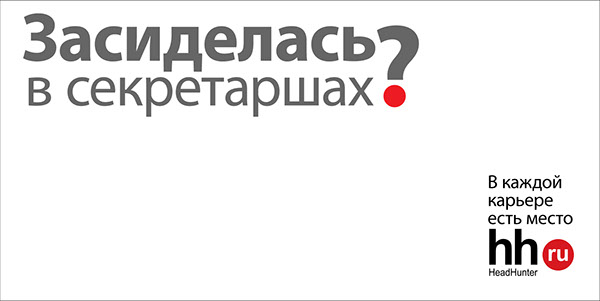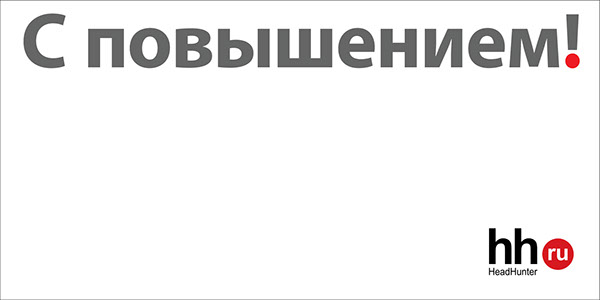 Credits:
Saatchi&Saatchi Russia
CD: Stuart Robinson
CW: Tanya Moseeva, Pavel Andreev
AD: Sasha Bazhenov
Account team: Lena Khitschenko, Lena Srzentic, Mila Novozhilova
Design: Mark Ignatiev