Murmansk Trolley Route Map
An attempt to make a clear and accurate route map of Murmansk trolleybuses.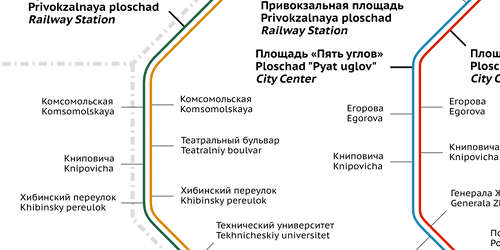 I was surprised by the number of foreign people visiting Murmansk, thanks to couchsurfing.org and hospitalityclub.org, so non-russian speakers can use transliterated labels.

I've also put some effort to make the map suitable for colorblind people, and according to 
etre.com, sort of successful.